Latest News
Barbers Victoria – Victoria barbers
Barbers Victoria – Victoria barbers
Barbers Victoria
– Victoria barbers – At Pall Mall Barbers we have some very exciting news! We've just opened our  Pall Mall Barbers and it's in the heart of Westminster. With demand growing for our services and our Trafalgar Square and Fitzrovia barber shop being unbelievably popular,  we decided to branch out a bit further and open few more barber shops in Central London.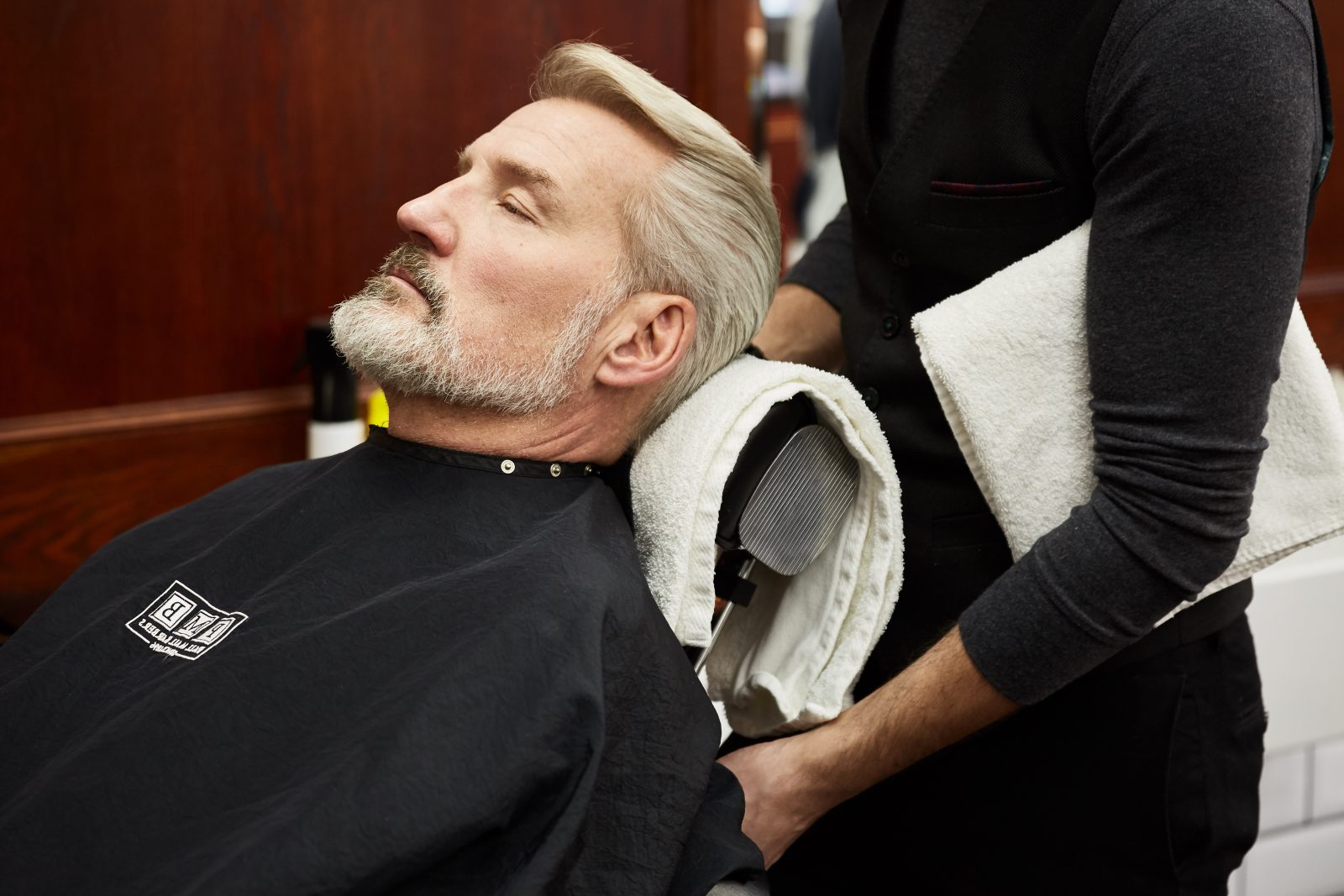 Our new barber shop Westminster is located at 11 Palmer Street right next to the entrance of St James's Park tube station on the circle/district line.  We couldn't have found a better location – easy to find for our customers, old and new, and much more convenient for all those working and living in the area. Our team of barbers are cutting, shaving, styling hair and trimming beards. book your appointment now at our new barber shop Westminster. We've also got some long opening hours, with the salon opening its doors at 9am during week days, and staying open to 7pm Currently, we're not open at the weekends but watch this space, as that is likely to change if demand calls for it.  In the meantime, if you'd like to book an appointment call us on 020 3267 0001 to arrange haircuts, beard trims and various shaves at your convenience. Our usual full range of quality services are available as well as our signature range of products for men – haircare, shaving, beard oils, shaving creams, shaving brushes.

Get yourself booked in with a Pall Mall Barber at one of our six London barbershops. Pick a time that suits you, book online here or download the free Pall Mall Barbers app,
Apple Store
 &
 Google Play.


Pall Mall Barbers
Pall Mall Barbers Victoria one of the most respected Westminster Barber Shop in London, has grown into an international barber shop with shops across London. Pall Mall Barbers Victoria is a name synonymous with men's barber shops – providing the best mix of traditional barber services for the modern man. Pall Mall Barbers Victoria is one of the oldest and most respected barbering brands in the world.
We have set the benchmark for the style-conscious gentleman, giving the perfect grooming treatment to any gent who walks through our doors,
Barbers Victoria.
 We are empowering and developing every gentleman's distinct style for over 500 years of combined experience in the industry and we know exactly how to make your first impressions count. One of the first things that people notice when they meet you is your hairstyle. Make sure you leave a great first impression!

About Our Barber Services at Pall Mall Barbers Victoria
Our London barber shop services include the sharpest men's haircuts, finest wet shaves, and beard trims, using our very own award-winning barber products range, it's an experience that seamlessly blends our history with the excellent services from the very best barbers near
Barbers Victoria
. One of the first things that people notice when they meet you is your hairstyle. Make sure you leave a great first impression!
With our impeccable barber services, we support men in their ambitions and comprehensively serve men's lifestyle needs. Every barber service starts with an in-depth consultation which helps your barber deliver the perfect barber service, so you can look and feel fantastic and make the right impression, every time. Not sure what you want? Why not have a chat with our barbers to see what would best style to suit your face shape and personality? You can get a full service that includes a consultation with our professional barbers to make sure you get the right look every time. However, if you are in a rush, a simple "just clippers" service will have you trimmed and ready to go in no time.

  Get yourself booked in with a Pall Mall Barber at one of our six London barbershops. Pick a time that suits you, book online here or download the free Pall Mall Barbers app, 
Apple Store
 &
 Google Play.


Pall Mall Barbers London Team
The team of talented barbers in Victoria can offer grooming advice as well as classic and, modern gents haircuts and all manner of barber services from luxury wet shaves to beard trimming and beard styling. Providing the best haircuts in Victoria along with that great barber banter,
Barbers Victoria.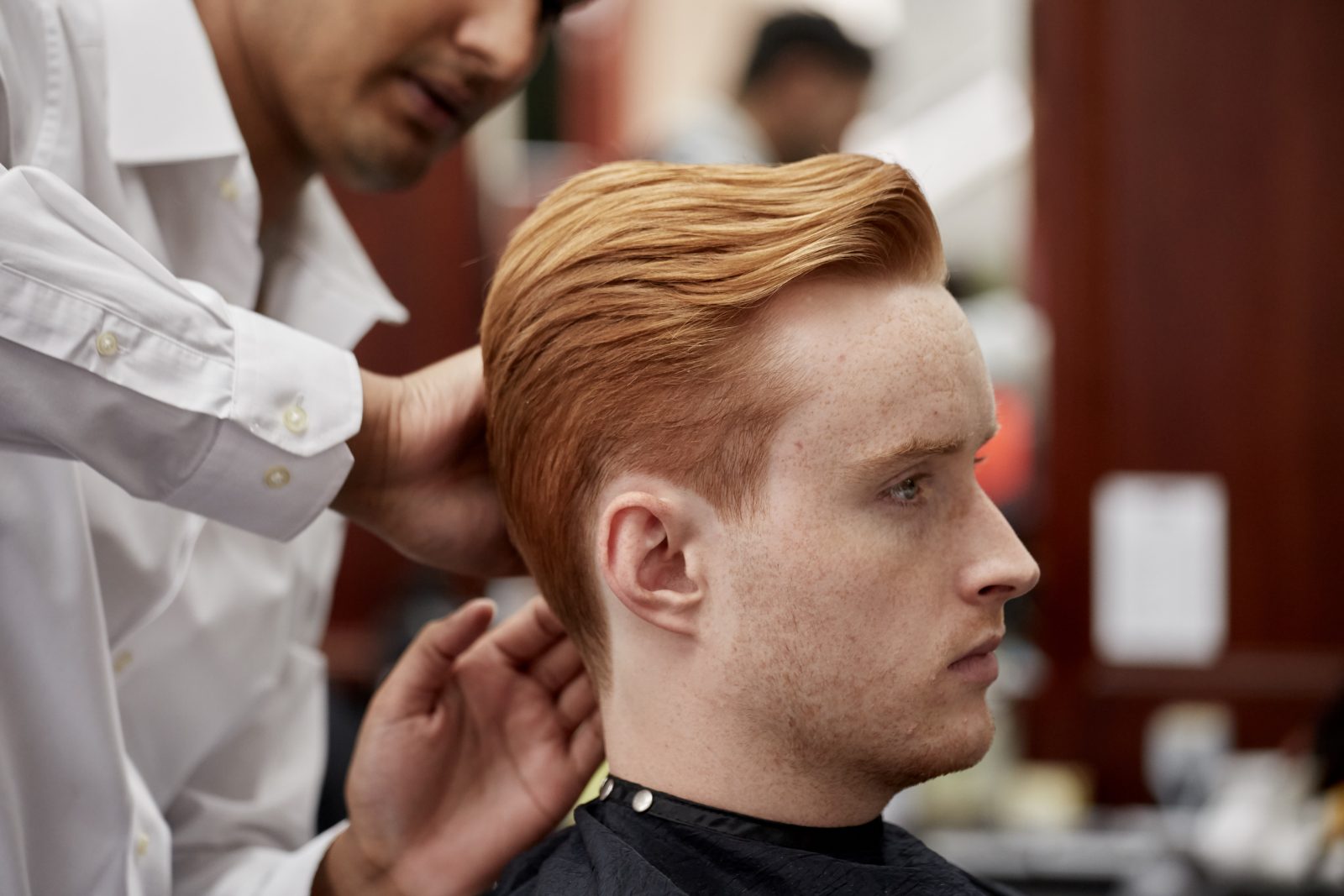 The barbers are known in the industry as some of the London best barbers in the barbering business – we have trained barbers from all over the world. Some of our barbers have been featured on TV, Media across the press, and we've won lots of awards for our service and skills as barbers, most recently Best Male Grooming Salon at the Salon Business Awards. We're determined to keep up that momentum and deliver the high-quality barbering service that our clients deserve and demand.
We like to consider ourselves as consultants as well as the master barbers in Westminster. The team of barbers near Victoria is on hand to advise and guide you toward healthier hair and a style you are truly happy with. It is important that both you and your master barber have a clear image of what the end result should resemble – before any scissors or blades are picked up for any purpose. At our esteemed barbers in Westminster, we love imparting our wisdom to you so that you can maintain your hairstyle at home, with the help of our premium product range which the barber will assort, explain and pluck out for you,
Barbers Victoria.

Pall Mall Barbers Products For Men



On top of that, we know how important it is to keep yourself looking groomed all year round. That is why we produced a vast range of
luxury men grooming products
, inspired by our client's needs and lifestyles. It reveals a character that asserts itself independence and determination, for the city gentlemen who chooses his own destiny. The product range is used by our barbers in-store and can be purchased therefore you can recreate that unique style with ease – with a little friendly advice from one of our highly skilled team of barbers in Victoria. Our barbers near St. James – Victoria, are known as the best barbers near Victoria – our reviews, reputation, and results speak for themselves. The team of expertly trained and well-experienced barbers near Victoria are on hand to serve you with barber services.

  Get yourself booked in with a Pall Mall Barber at one of our six London barbershops. Pick a time that suits you, book online here or download the free Pall Mall Barbers app, 
Apple Store
 &
 Google Play.


Pall Mall Barbers Westminster Location
Pall Mall Barbers Westminster Address:
11 Palmer St, Westminster, London SW1H 0AD
Pall Mall Barbers Westminster store is located right next to St James's Park station and a short walk from the nearby Westminster, Green Park, and Victoria tube stations. Located at 11 Palmer Street right next to the entrance of St James's Park tube station on the circle/district line.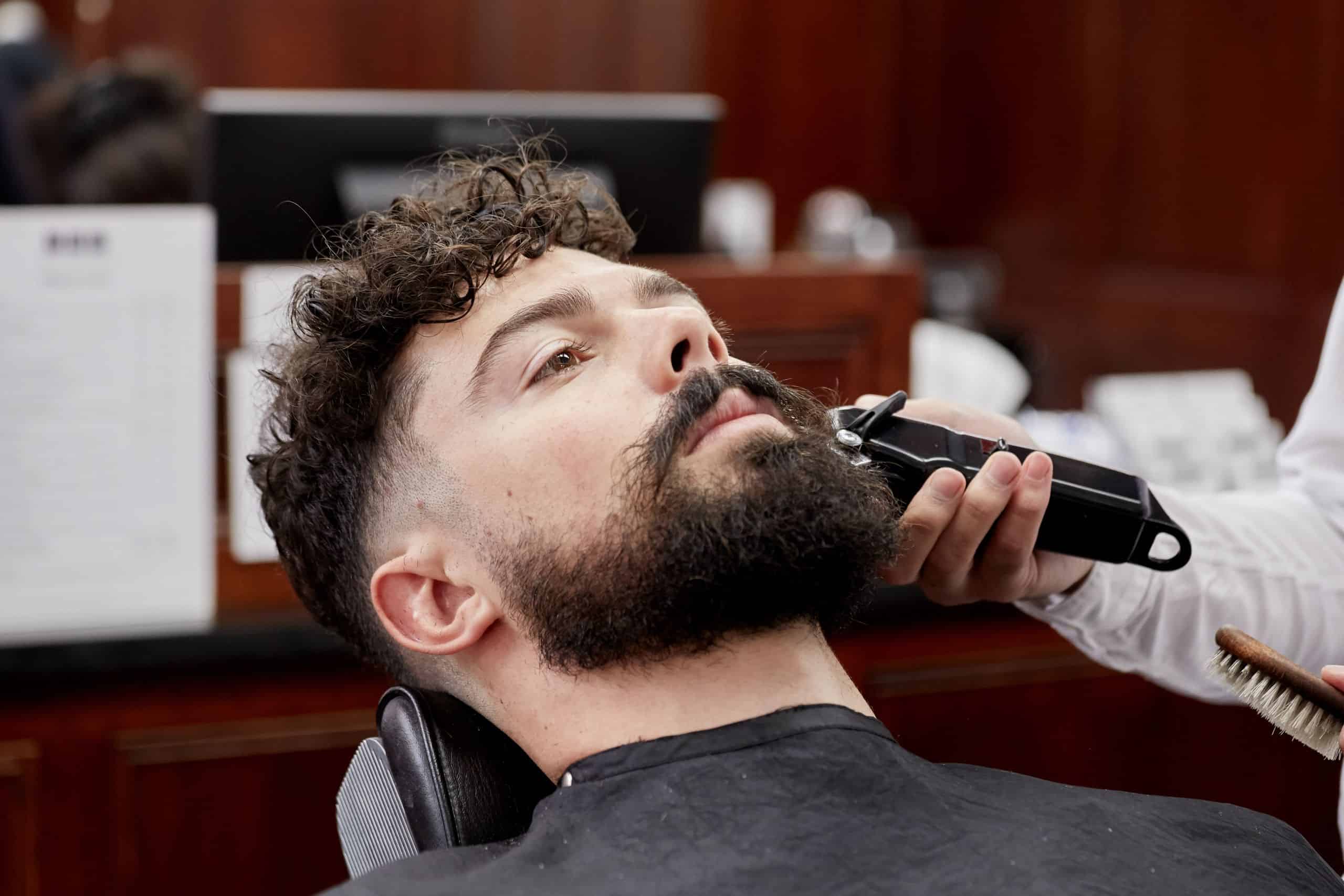 Nearest Tube Stations
St. James's Park
Westminster
Victoria
Green Park
Book an appointment with our awesome team of Westminster Barbers, this can be done via our Website Booking System or by using the
free PMB app
(available on iOS and Android). Alternatively, call the shop and speak to one of our friendly team members, who will be delighted to make a booking for you.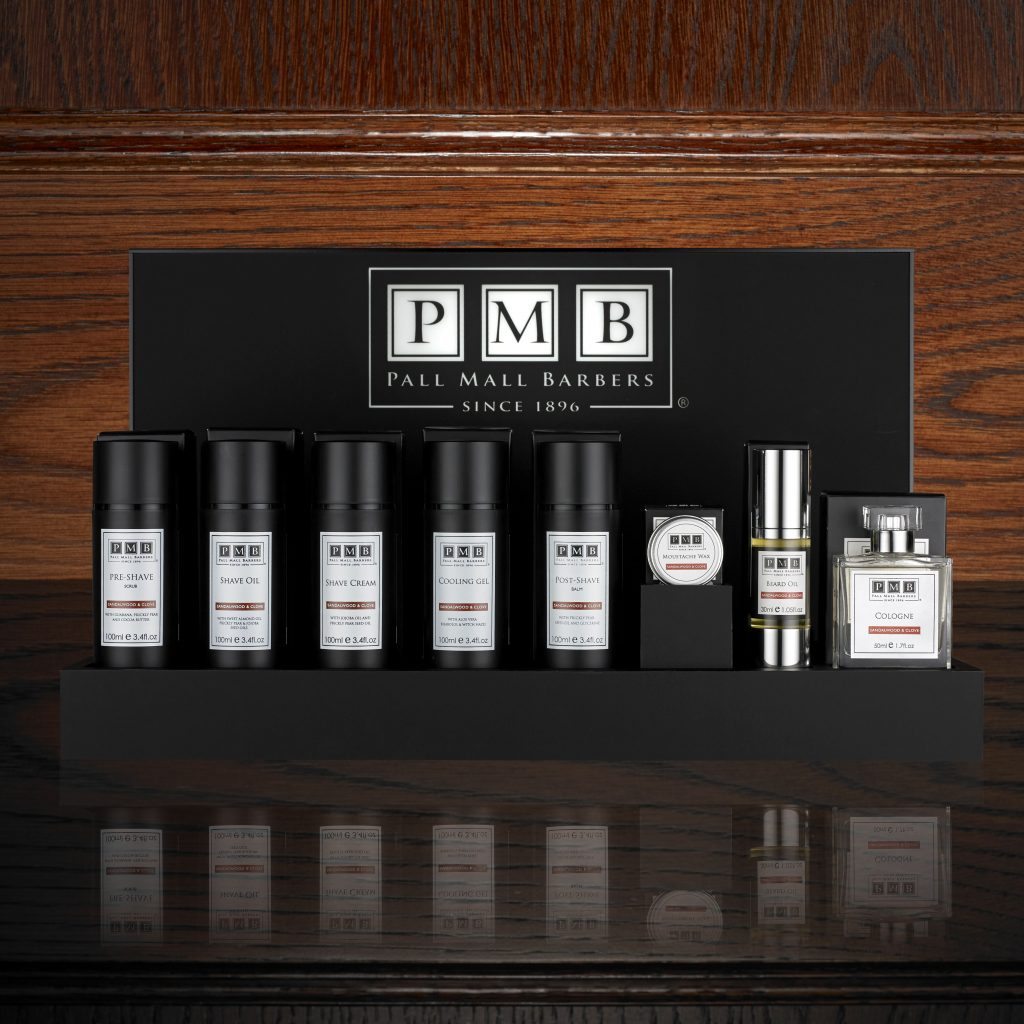 Our product range is something we take great pride in from combs to pomades. Each product is precisely fine-tuned and developed for a particular need, and you'll know which is for you based on your desired hair style. Your team of master barbers in Central London will navigate you to the exact products you should go for and how to you use them. This level of willingness to go above and beyond is what keeps our barbershop in London a cut above the rest, exemplified by the vast range of services offered. From the traditional wet shave to the modern styles, Pall Mall Barbers Paddington is a salon of pampering for any gentleman to take advantage of
Barbers Victoria.

Don't Just Take Our Word For It
has achieved an amazing 4.9 out of 5 stars rating on Google after receiving nearly 200 reviews. One of the recent ones reads:
"The hospitality of this barber shop is evident the moment you walk in the door. They are eager to welcome you and make sure that your experience is the best. I am always pleased with the haircuts that I have received. All the barbers are quality hair stylists. You will not go wrong"
Why take anybody's word for it? It's well worth the visit. So if you're searching 'Barber Bishopsgate', 'Barber shop Victoria', 'Barbers near Victoria', 'Barber shop near Victoria " Best Barbers London has to offer" 'Westminster Barbers "'– you might be confused as to which store to go for. Pick Pall Mall Barbers Victoria and we guarantee you'll be coming to our locations for life. 
What makes us the best Barbers Westminster has ever had?
A trawl through London's archives will help you discover that the
Barbers Victoria
brand can trace its heritage of hairdressing way back to 1896. We've been serving the city's gentlemen with exquisite services for almost 125 years and we're not stopping any time soon – you can expect us to treat you with the best men's haircuts Central London has ever seen. Since our humble beginnings, we've expanded city-wide, nation-wide and worldwide. One of our best-loved locations is this one and it's one of our favourites too – the grand architecture of the district, the esteemed gentlemen who pass through and the relaxed lifestyle are all a perfect match for us,
Barbers Victoria.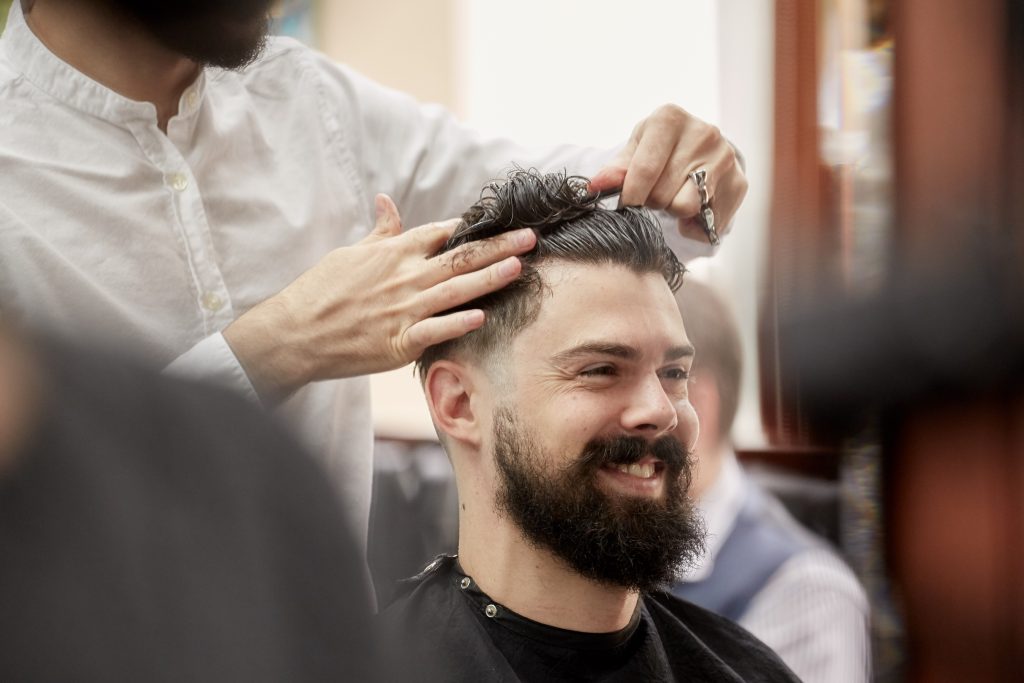 Having such a fantastic history means we are constantly working to ensure that our legacy remains intact. We aren't stopping in terms of evolving the way we operate, we will always innovate and try to find new ways to impress and add value to our customers' in-store and after-care experience. However, there are some traditional elements which are enshrined in our story and are here to stay.
One of those things can absolutely be found in our store and it is our classic wet shave. Besides the products becoming more premium and the razors being of superior quality, the way in which we deliver this treatment is with tradition in mind. Everything we do at our salon must provide you, the customer, with the best experience – that's why we take time with our services and ensure you're enjoying it. We feel that an experience at a men's hairdressers should be therapeutic and an escape from the often overwhelming outside world.
We care a lot about mental health issues and have even been recognised by the Duke of Cambridge for our work on the matter, so it's paramount that we treat the gentlemen who enter the best barber  Best barbers Central London has ever had as best as we can, allowing them to relax. Why drown your sorrows and celebrate your accomplishments in a bar when you can do it in the sophisticated company of a legendary barber shop.
Hair – Barbers Victoria – Victoria Barbers

Gentleman, never underestimate the importance of a haircut
Whether you're looking for something new or just want a better version of your 'usual', getting your hair cut and styled is a big deal. It's going to have an impact on how you feel, and how you're perceived and it's something we take seriously. Hair is our art and craft, it's our science and business too – this means when you enter our place to experience the
Westminster Barbers
has to offer, you can rest assured that you're coming into a place where your head is in safe, experienced hands. We'll discuss your desired look, offer some advice and then execute the perfect cut and style!
Beard Styling – Barbers Victoria – Victoria Barbers
Facial hair needs styling too! Getting your beard trimmed, shaped and sharpened is a great way to add definition and character to your appearance. With steady, experienced hands and a keen eye for style, our store is staffed with experts who can design your beard like an artist creating a masterpiece,
Barbers Victoria.
Shaving – Barbers Victoria – Victoria Barbers
As mentioned, the classic wet shave is one of our star services because we've been doing it for so long and refined it to perfection. Nothing beats the feel of our luxurious foam and the refreshing swipe of our sharpened blades, as they groom your face to perfection. You'll feel rejuvenated, re-energised and ready to roll!