Latest News
Pall Mall Barbers Birmingham scoops 'Most Anticipated Opening of the Year' award
Birmingham Prestige Award Winners
Our soon to open Birmingham barbers is already generating a huge amount of buzz: we've only recently shared the news that we are opening our first UK store outside of London, and we've already won an award for it!
Our forthcoming Birmingham barbershop at the Mailbox has been awarded the Most Anticipated Opening of the Year at the Corporate LiveWire Birmingham Prestige Awards 2019.
The Awards Keep Coming
This latest award continues our recent success and run of awards, having taken home the RLI Rising Star Award at the prestigious ceremony in Hollywood and being named Board of Trade Champions and Export Champions by the Department for International Trade.
What is the award all about?
Celebrating small and medium-sized businesses thriving in a competitive marketplace, the Corporate LiveWire Prestige Awards focus on businesses that provide a personal approach and a high level of service to their customers – something we have been recognized for time and time again at Pall Mall Barbers.
How were the winners chosen?
Winners of the 2019 Prestige Awards were chosen through a rigorous assessment process, looking at many aspects of the business and its offering. Products and services are judged on their uniqueness and excellence, especially important is the online messaging around the offering. Service provided in-store is expected to go above and beyond a customer's expectations – and we strive to deliver excellent service to everyone that walks through our door.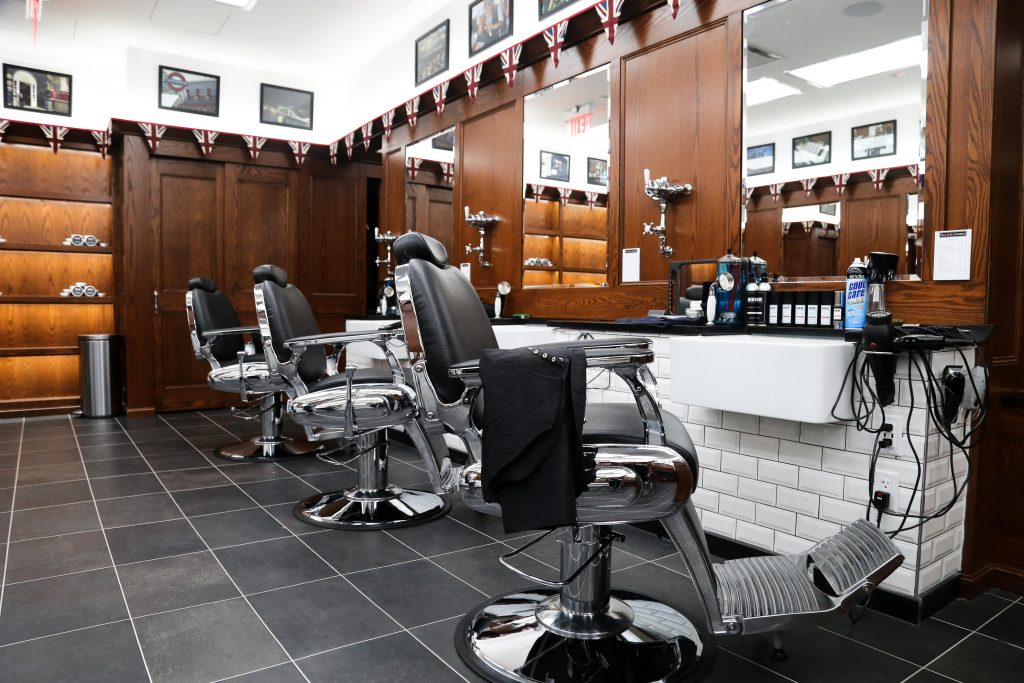 The marketing and branding are also taken into account, ensuring only brands with effective marketing strategies are recognized, and the employee satisfaction is also highly considered, ensuring that the business treats its employees ethically and fairly. Receiving this award means the whole business is recognized for its contribution.
Click below to claim your £5 off voucher. Offer valid for new customers only.
Follow @pallmallbarbersbirmingham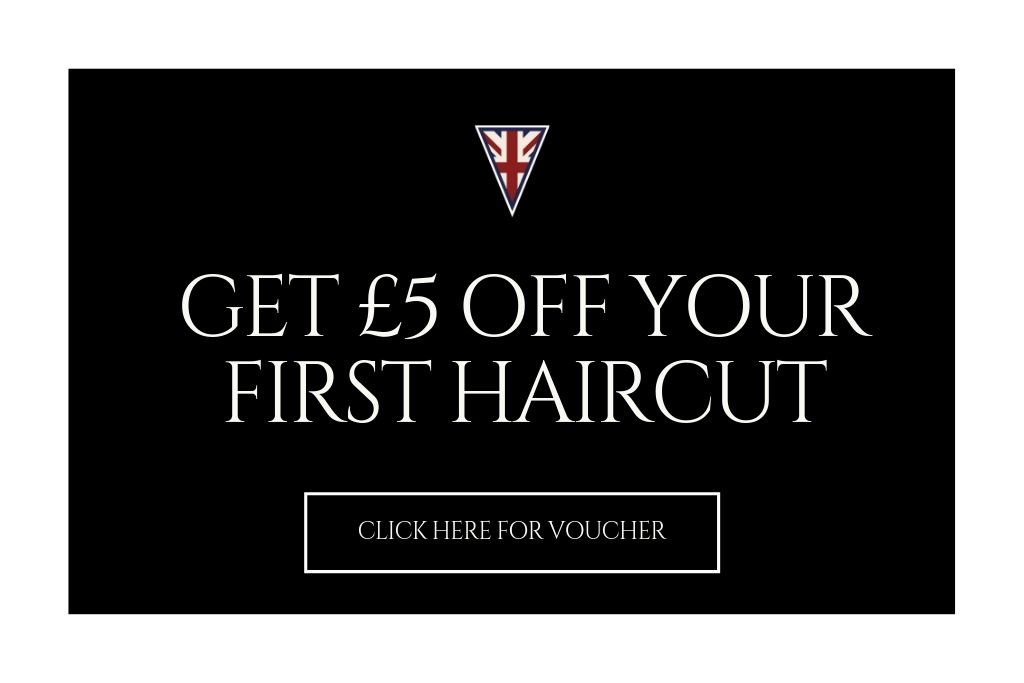 Coming to the Mailbox very soon
Our Birmingham barbers will open at the Mailbox very soon – featuring the classic barbershop features you'd expect from us. Oakwood paneling, luxurious leather barber chairs, black and white tiling and a celebration of Britishness.
We will offer a full range of services in our Birmingham barbershop, from classic gents haircuts to skin fades, luxury wet shaves to beard trims, and relaxation and wellbeing treatments, as well as our award-winning products for use in barbershops and at home. Our developed by barbers' range consists of a full Shave System and hair care and styling products for all of the concerns of modern gentlemen.
RLI Award Winners in Hollywood
Our recent win at the RLI Rising Star Award 2019 celebrates the entrepreneurial spirit, achievements and long-term ambitions of up-and-coming retail businesses embarking on an international expansion program.
About Pall Mall Barbers
Pall Mall Barbers is multiple award-winning barbershops founded over 120 years ago off of London's iconic Pall Mall. With 6 London barbershops, and a store in New York's famed Rockefeller Center, Pall Mall Barbers are rapidly expanding and passionate about everything we do. With a dedication to delivering excellent customer service and the best haircuts, we are the most reviewed barbering business in all of Europe. We have worked with brands from UEFA to the NBA, and international media from the BBC, GQ and countless more, as well as delivering events all over the world, from Milan's Duomo to the Sunset Strip in Vegas.
Get £5 OFF YOUR FIRST HAIRCUT AT PALL MALL BARBERS MAILBOX
Pall Mall Barbers at Mailbox Birmingham has been a roaring success since we arrived here in the second city. We've accumulated amazing reviews from locals who are experiencing a level of grooming excellence unparalleled to anything they'd tried before. There is a 5-star rating on Google for our Birmingham barber shop and for this, we'd like to thank all the wonderful gents who have been frequenting our salon for their fix of fantastic barbering services.
Pall Mall Barbers Birmingham Location
Pall Mall Barbers Birmingham Address: Level 1, 6 Wharfside St, Birmingham B1 1RD
You'll find our Birmingham Barber Shop located at The Mailbox near Birmingham City Center –  just a short walk from Birmingham New Street.
Nearest Metro Stations
Grand Central Metro Station
Town Hall
Library
Nearest Train Stations
Birmingham New Street
Five Ways
Birmingham Moor Street
Book an appointment with our awesome Birmingham team, this can be done via our Website Booking System or by using the free PMB app (available on iOS and Android). Alternatively, call the shop and speak to one of our friendly team members, who will be delighted to make a booking for you.
What makes us the best barbers Birmingham has ever had?
A trawl through London's archives will help you discover that the Pall Mall Birgminhham,  brand can trace its heritage of hairdressing way back to 1896. We've been serving the city's gentlemen with exquisite services for almost 125 years and we're not stopping any time soon – you can expect us to treat you with the best men's haircuts Central London has ever seen. Since our humble beginnings, we've expanded city-wide, nation-wide and worldwide. One of our best-loved locations is this one and it's one of our favourites too – the grand architecture of the district, the esteemed gentlemen who pass through and the relaxed lifestyle are all a perfect match for us. As our experts, they are dedicated to treating you to a special experience each time you enter our store, simply search for Barber Birmingham – Barber shop Birmingham.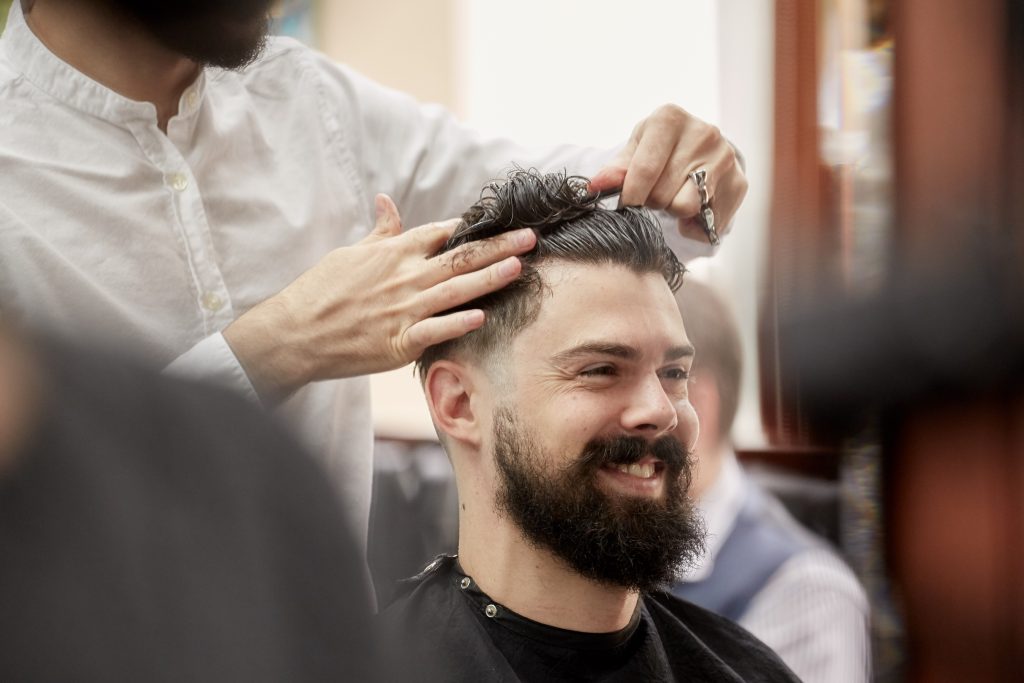 Having such a fantastic history means we are constantly working to ensure that our legacy remains intact. We aren't stopping in terms of evolving the way we operate, we will always innovate and try to find new ways to impress and add value to our customers' in-store and after-care experience. However, there are some traditional elements which are enshrined in our story and are here to stay. One of those things can absolutely be found in our store and it is our classic wet shave. Besides the products becoming more premium and the razors being a superior quality, the way in which we deliver this treatment is with tradition in mind. Everything we do at our salon must provide you, the customer, with the best experience – that's why we take time with our services and ensure you're enjoying it. We feel that an experience at a men's hairdressers should be therapeutic and an escape from the often overwhelming outside world. We care a lot about mental health issues and have even been recognised by the Duke of Cambridge for our work on the matter, so it's paramount that we treat the gentlemen who enter the best barber  Best barbers near me r barber shop near me has ever had as best as we can, allowing them to relax. Why drown your sorrows and celebrate your accomplishments in a bar when you can do it in the sophisticated company of a legendary barber shop. As our experts, they are dedicated to treating you to a special experience each time you enter our store, simply search for Barbers Birmingham City Centre – Barber Shop Birmingham.
Barber, Barbers, Barber shop , Barber shop near me , Barber near me , Barber shop near me , Barber Birmingham , Barber shop Birmingham, Barber Birmingham City Center, Best barber near me, Men's barbers near me 
Hair – Pall Mall Barbers Birmingham – Best Barbers Birmingham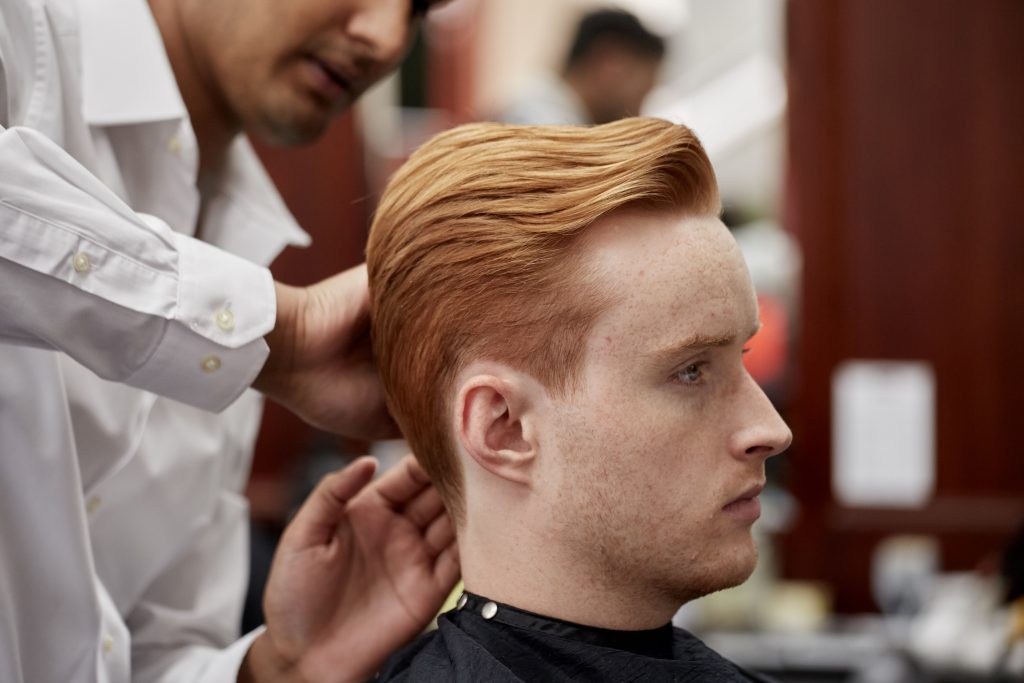 Whether you're looking for something new or just want a better version of your 'usual', getting your hair cut and styled is a big deal. It's going to have an impact on how you feel, how you're perceived and it's something we take seriously. Hair is our art and craft, it's our science and business too – this means when you enter our place to experience the best men's haircut Birmingham has to offer, you can rest assured that you're coming into a place where your head is in safe, experienced hands. We'll discuss your desired look, offer some advice and then execute the perfect cut and style!
Barber, Barbers, Barber shop , Barber shop near me , Barber near me , Barber shop near me , Barber Birmingham , Barber shop Birmingham, Barber Birmingham City Center, Best barber near me, Men's barbers near me 
Beard Styling – Pall Mall Barbers Birmingham– Best Barbers Birmingham
Facial hair needs styling too! Getting your beard trimmed, shaped and sharpened is a great way to add definition and character to your appearance. With steady, experienced hands and a keen eye for style, our store is staffed with experts who can design your beard like an artist creating a masterpiece.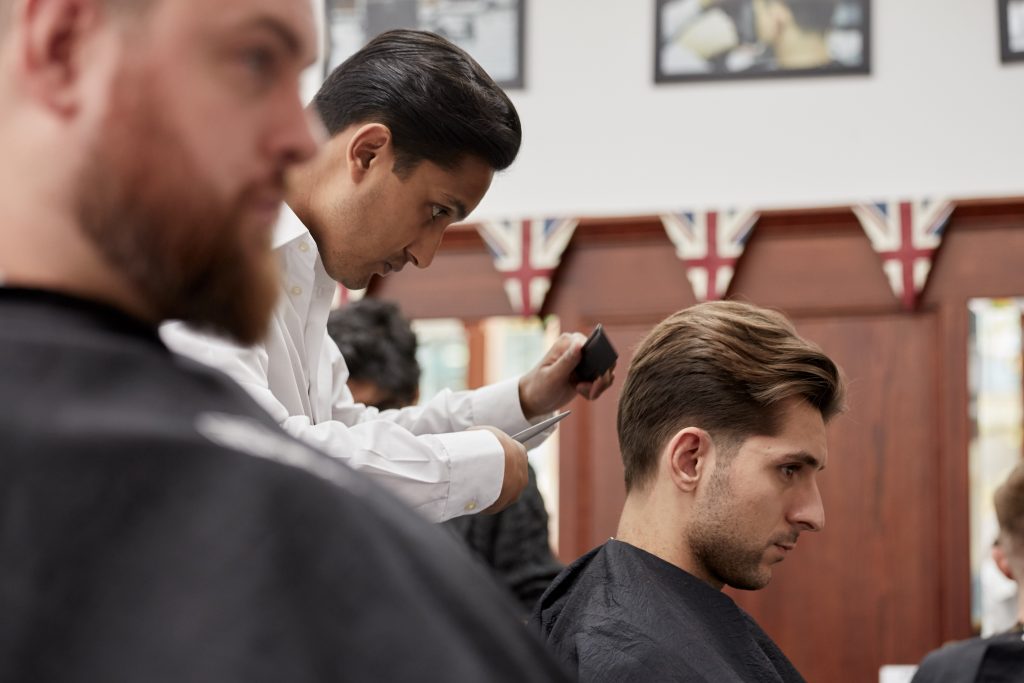 Shaving – Pall Mall Barbers Birmingham – Best Barbers Birmingham
As mentioned, the classic wet shave is one of our star services because we've been doing it for so long and refined it to perfection. Nothing beats the feel of our luxurious foam and the refreshing swipe of our sharpened blades, as they groom your face to perfection. You'll feel rejuvenated, reenergised and ready to roll!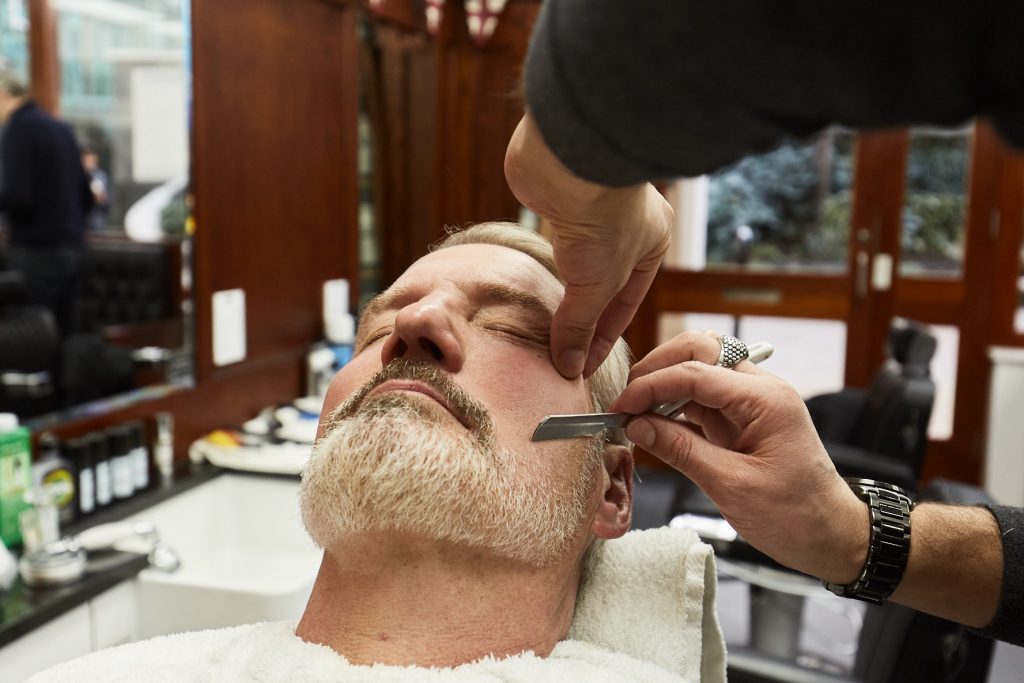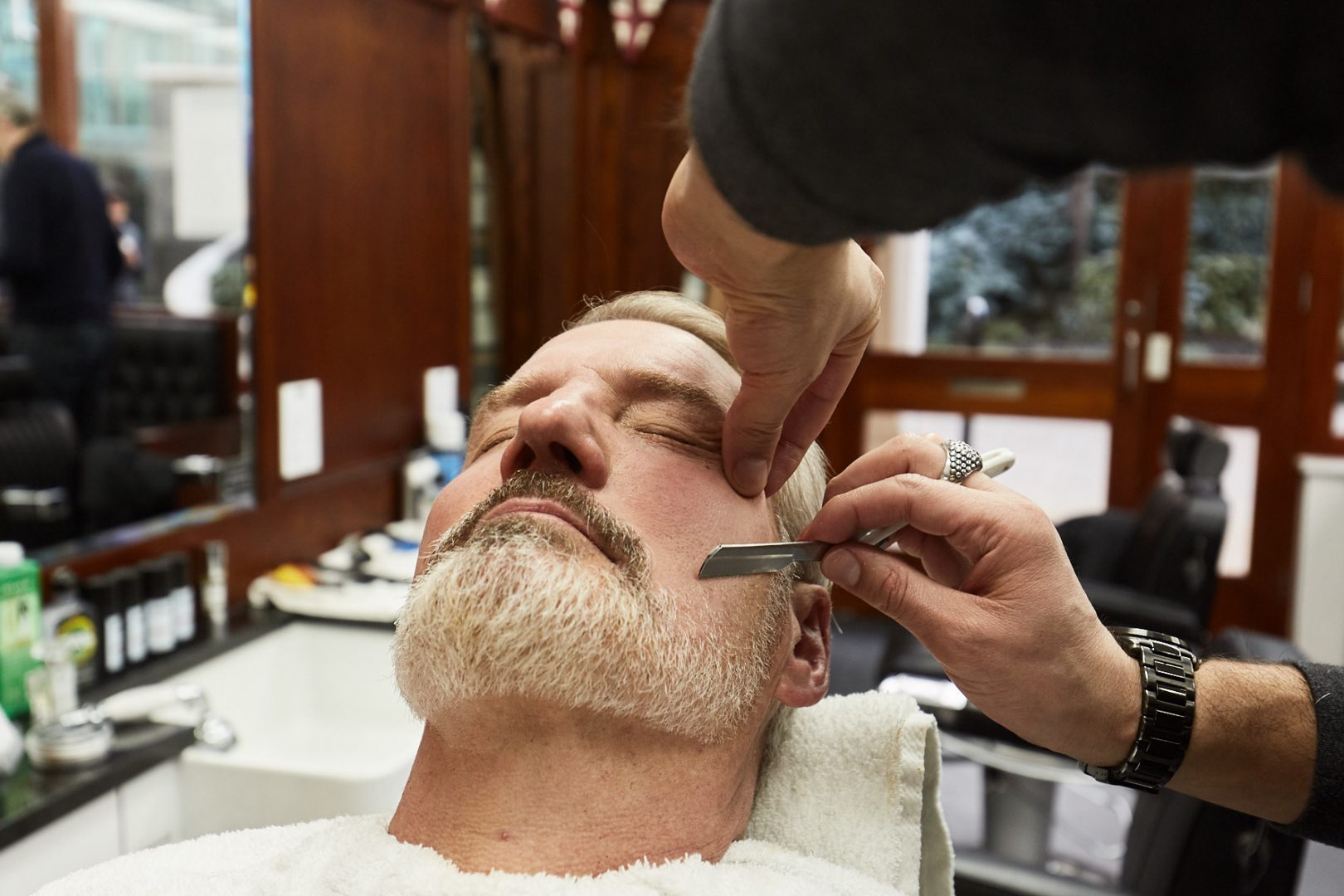 Barber, Barbers, Barber shop , Barber shop near me , Barber near me , Barber shop near me , Barber Birmingham , Barber shop Birmingham, Barber Birmingham City Center, Best barber near me, Men's barbers near me ,barbers near me,barbers Birmingham , barbers open near me ,barbers in Birmingham , barber shops near me , Birmingham barbers ,barber shop
Pall Mall Barbers Birmingham Location
Pall Mall Barbers Birmingham Address: Level 1, 6 Wharfside St, Birmingham B1 1RD