Latest News
Long hair, don't care? You should and here's 5 reasons why
Styles come and go, fades fall in and out of fashion but the luscious long hair look seems to stand the test of time. Okay so not everybody rocks the shoulder-length thing but if you are a man with a mane, we have got some tips to keep that fur fresh.
5 Ways To Help Guys With Long Hair
The difficult stage is when it's not quite lengthy enough to treat as long hair and you spend your day sporting a baseball cap. Get past that stage, however, and you aren't far from the finish line where adoring women await to play with it. Growing it is one thing but knowing what to do with it is another, so here are some helpful suggestions:
If you are trying to keep it casual, avoid blow drying. Air drying is kinder to your hair and gives you an 'I woke up looking good' look.
A comb can isolate strands of hair, so run your fingers through your mane because it will present a better appearance and frankly, it feels good.
Special occasion? Maybe you are going on a date and you don't want your long locks getting in the way. Apply some of our luxurious pomade and use a comb to render a side parting with a swept-behind-the-ears finale.
Ponytails and headbands are your best friends when you're at the gym. Keep it tucked and tidy while you're pumping iron.
Visit an excellent, experienced barber at least once every couple of weeks and get your hair tended to. Even if your desired hairdo is downright laid-back and lazy, you still need to give it some TLC. Our barbershop in central New York is the perfect place for consultations and cuts – leave it to us!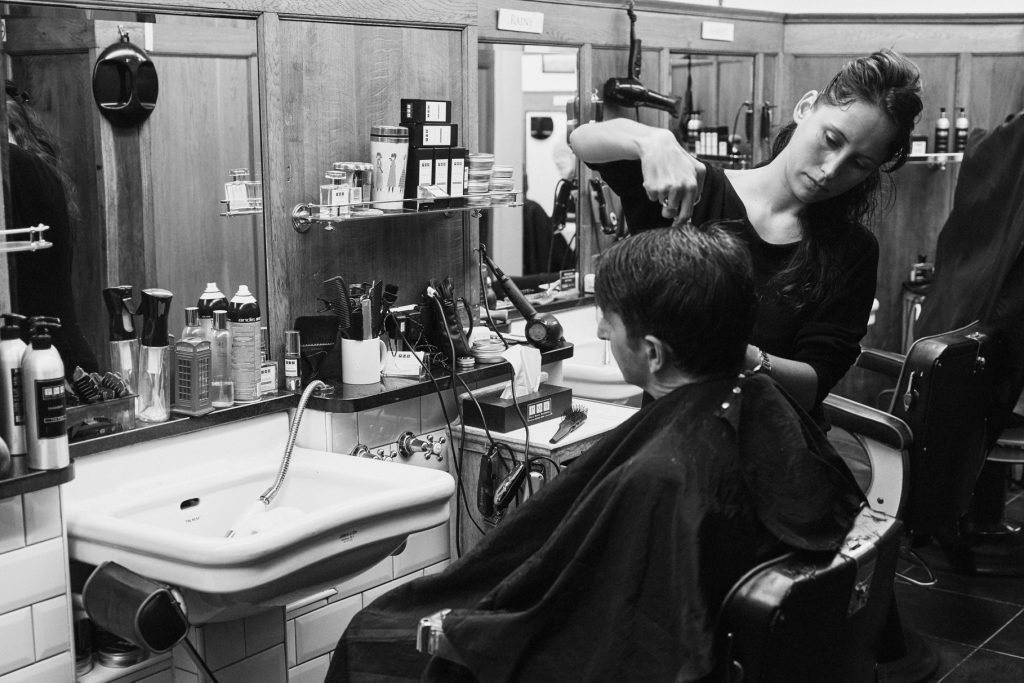 Click below to claim your £5 off voucher. Offer valid for new customers only.
Follow @pallmallbarbersbirmingham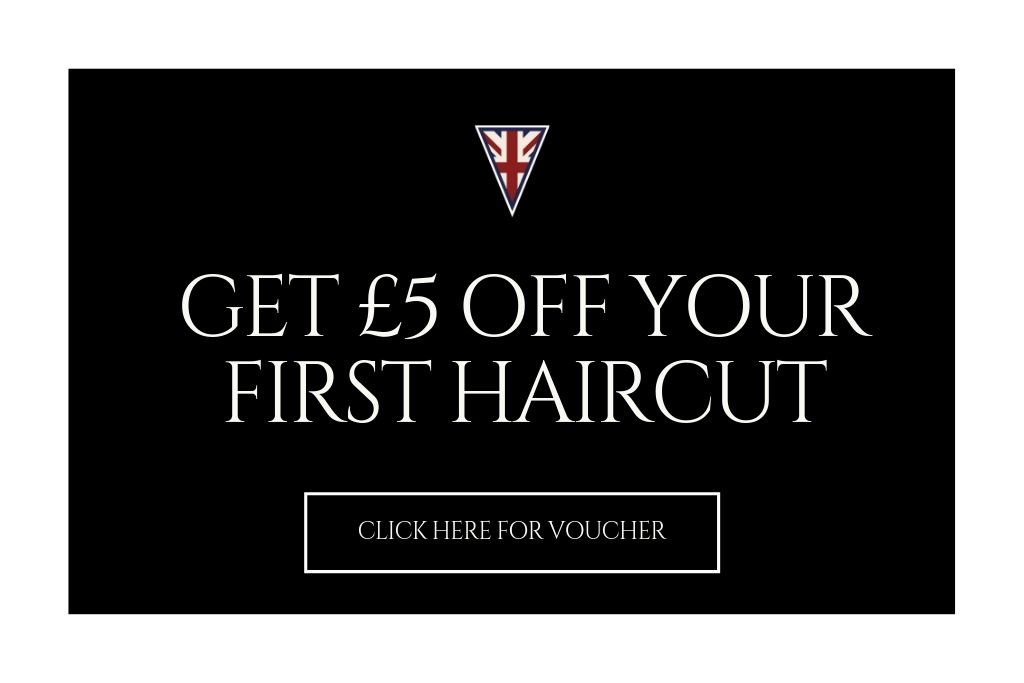 Visit The Best Barbers in New York
If you're a guy with a manly mane, you might want to pick up a product which will help you maintain the long hair but having cool hair can only be a reality if you are familiar with a good barbershop in New York. Keeping your long hair well-groomed starts by visiting the best barber shop in NYC, and while you're there you may want to get that beard trim you've been putting off from a beard grooming specialist. Finding a luxury barber in New York City who can deliver what's best for your long hair and give you the best-wet shave you've never had is a difficult feat but that's why we are here. Pall Mall Barbers is a beard grooming emporium and we are the best men's haircut experts, so trot into our barbershop in Manhattan to get the job done. Once you've visited, you'll wonder why you ever tried any other barbershop in NYC.
Product Recommendation
In terms of trimming long hair in New York, you'll find our barbers very useful. They'll even recommend you a product to take away which will make managing and maintaining long hair much, much easier. It is our very own Sea Salt Spray which is perfect for a messy, undone look with subtle hold. Whether you're going away on holiday this summer or not, everybody will think you've just come back from the beach. Expect volume and expect thickness.
Our Sea Salt Spray is a great sidekick for men with long hair, purchase yours here.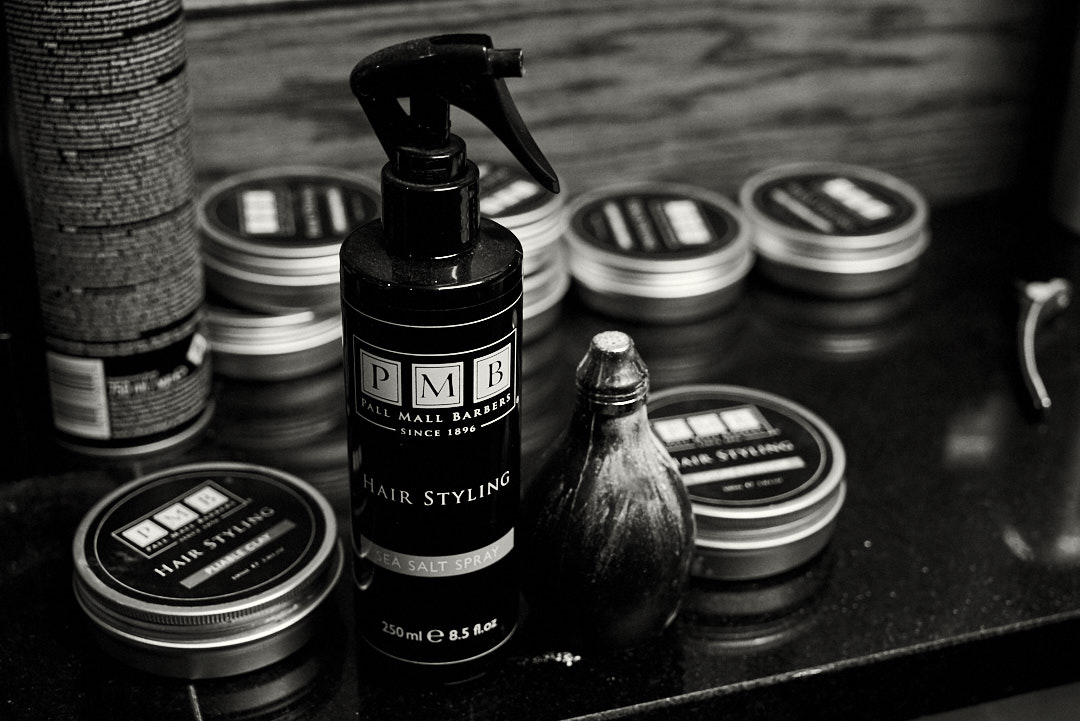 Most other barbershops in New York seem like good barbers until you sit in the chair and realise there's no talking before the trimming takes place. You wouldn't walk into a restaurant and expect your food to already be being prepared! We take pride because we are a luxury barbershop in Manhattan serving gentlemen with all of their grooming needs; this means our standards must be high and stay there in order to retain our reputation. One of the reasons we established our barbershop here in Manhattan was because there are not many masters of men's haircuts in New York. Pall Mall Barbers is a top quality hair specialist for men and we're ready to serve if you're ready to sit.
Did you know? We might be new to NYC but Pall Mall Barbers is an established British luxury barbering brand, with decades of combined expertise and experience. You can find out more about our London barbershops and our history here.
About Pall Mall Barbers in New York
Near to 5th Avenue based at the Rockefeller Center our new midtown barbershop will have 12 barber chairs, with the very best barbers in New York. We'll be handpicking the very best barbers New York has to offer, and they'll provide the same amazing service standard that we have delivered to gentleman in London for the last 120 years.
Our barbers are known in the industry as some of the best barbers in the barbering business – we have trained barbers from all over the world, some of our barbers have been featured on TV, Media across the press, and we've won lots of awards for our service and skills as barbers, most recently Best Male Grooming Salon at the Salon Business Awards. We're determined to keep up that momentum and deliver the high-quality barbering service in New York that our clients deserve and demand. On top of that, we've have our own hair styling products and men's grooming range for barbers to use in store and you to use at home, so you can recreate your style with ease following the advice of our highly skilled team of barbers in New York City.