Latest News
History of the Barber's Pole
The Barber's Pole as a Symbol of Barber Trade
The Barbers Pole as a Symbol of Barber Trade – The barber's trade has been around for a while. Razors were found among relics from the Bronze Age (circa 3500 B). The Bible mentions shaving hair and beard in Ezekiel 27:16-17 which says "And take thee a sickle, even Thou shall pass upon thine head" plus other passages mentioning things like razors or scythes being used as weapons during conflicts earlier than that."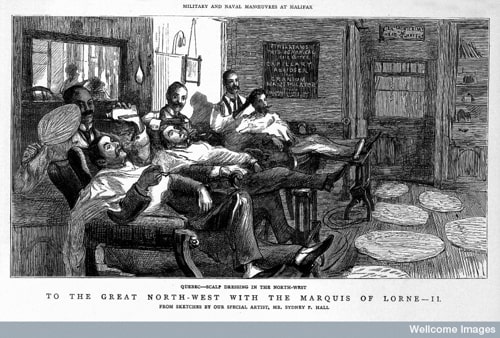 Barbering was introduced in Rome in 296 B.C. and barbers quickly became both popular and prosperous. Their shops were centres for daily news and gossip. All free men of Rome were clean-shaven, while slaves were forced to wear beards. It is from the Roman (Latin) word Barba, meaning beard, that the word "barber" is derived.
The Barber-Surgeons History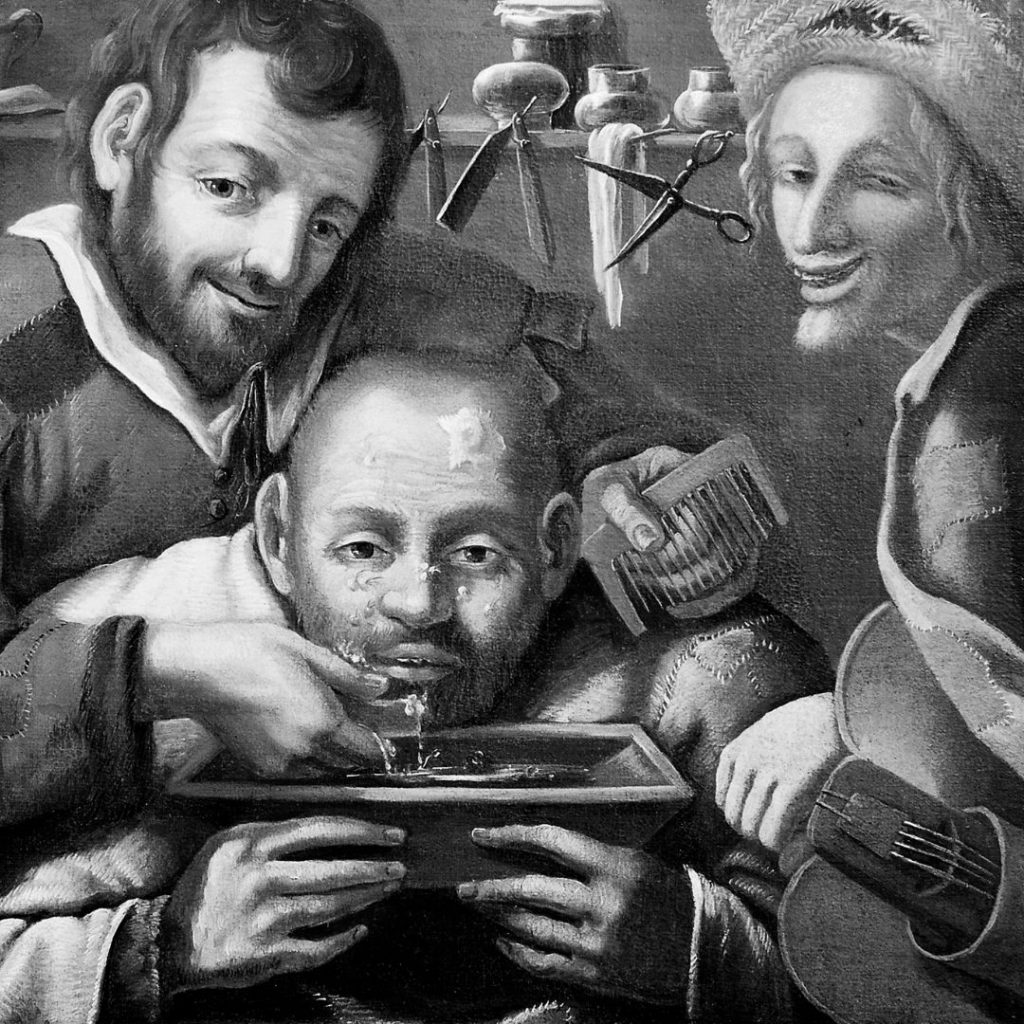 About 334 B.C. Alexander the Great made his soldiers shave regularly for the purpose of gaining an advantage in hand-to-hand combat so that his warriors were able to grasp an enemy by the beard, while they were safeguarded in this method of fighting. The barbers of the early days were also surgeons and dentists.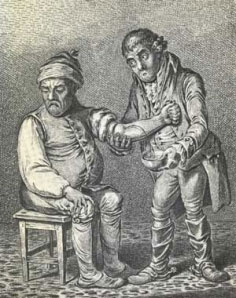 Most early physicians disdained surgery and the barbers did surgery on wounds, blood-letting, cupping and leeching, enemas and extracting teeth. Since the barbers were involved not only with haircutting, hairdressing and shaving but also with surgery, they were called barber surgeons. They formed their first organization in France in 1094.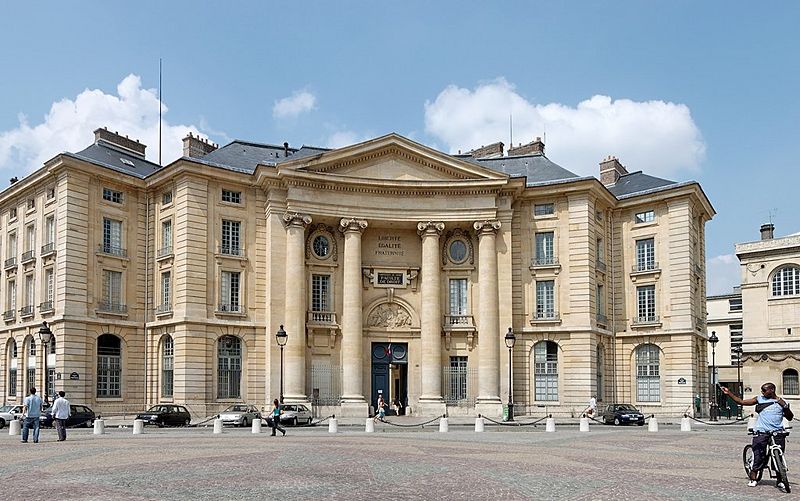 In an effort to distinguish between academic surgeons and barber surgeons, the College de Saint-Come, founded in Paris about 1210, identified the former as surgeons of the long robe and the latter as surgeons of the short robe. French barbers and surgeons were organized as a guild in 1391, and barber-surgeons were admitted to the faculty of the University of Paris in 1505.
Ambroise Pare (1510-1590), the father of modern surgery and the greatest surgeon of the Renaissance began his career as an itinerant barber-surgeon. His brother was a barber surgeon and his sister married a barber-surgeon. In England, the barbers were chartered as a guild by Edward IV in 1462 as the Company of Barbers.
Haircuts of the Past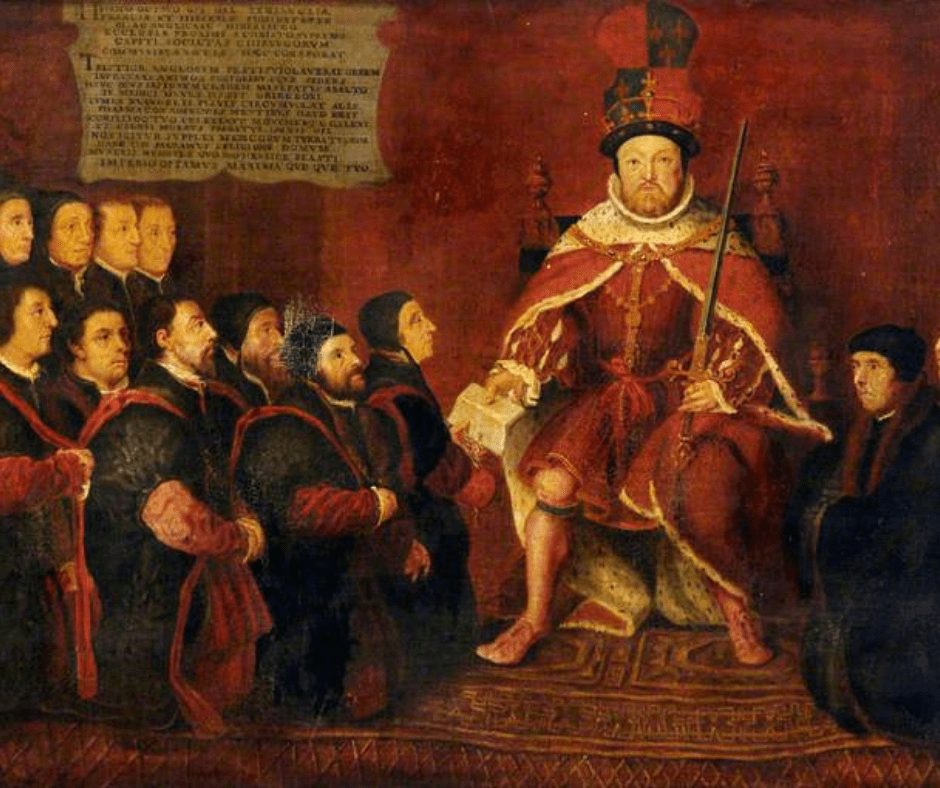 The surgeons formed a guild 30 years later and the two companies were united by the statute of Henry VIII in 1540 under the name of the United Barber Surgeon's Company. In actual practice, however, barbers who cut hair and gave shaves were forbidden to practice surgery except for bloodletting and pulling teeth and surgeons were prohibited from "the Barbery of shaving."
In France, a decree by Louis XV in 1743 prohibited barbers from practising surgery by the barbers by acts passed during the reign of George II. The surgeons with the title of "Masters, Governors and Commonalty of the Honourable Society of the Surgeons of London." This body was subsequently dissolved and later replaced by the Royal College of Surgeons in 1800 during the reign of George III.
Why is Barber's Pole red, white and blue?
The origin of the barber's pole appears to be associated with his service of bloodletting. The original pole has a brass basin at its top representing the vessel in which leeches were kept and also represented the basin that received the blood.
The pole itself represented the staff that the patient held onto during the operation. The red and white stripes represented the bandages used during the procedure, red for the bandages stained with blood during the operation and white for the clean bandages. The bandages would be hung out to dry after washing on the pole and would blow and twist together forming a spiral pattern similar to the modern-day barber pole.
Barber's Pole Represent Blood and Bandages
The bloodstained bandages became recognised as the emblem of the barber-surgeon profession. Later in time, the emblem was replaced by a wooden pole of white and red stripes. These colours are recognized as the true colours of the barber emblem. Red, white and blue are widely used in America due partly to the fact that the national flag has these colours.
Another interpretation of these barber pole colours is that red represents arterial blood, blue is symbolic of venous blood and white depicts the bandage. After the formation of the United Barber-Surgeons Company in England, a statute required barbers to use a blue and white pole and surgeons to use a red pole.
In France, the surgeons of the long robe placed a red pole with a basin attached to identify their offices. The barber's pole – a historical link with surgery.
Pall Mall Barbers History – A Rich Heritage Barbershop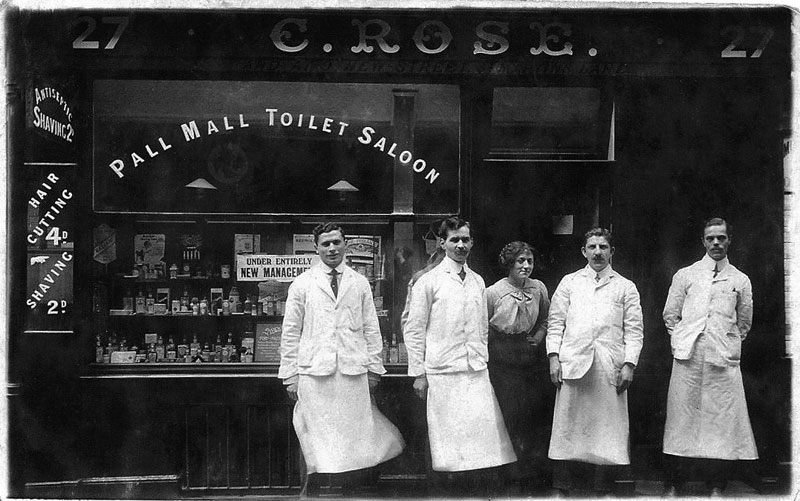 Pall Mall Barbers was originally founded in 1896 as the Pall Mall Toilet Saloon at No. 27 Whitcomb Street, just off London's iconic Trafalgar Square and Pall Mall. Since then, we've served countless gentlemen in our 123 years, helping them look their best and make their first impression count.
With a long-established history of providing hairdressing and grooming to gentlemen, our story dates back to London in the 1600s, when the Pall Mall was transformed from an area for a croquet-like game played by royalty and nobility into the shopping and hairdressing destination for well-to-do gentlemen from across the capital and world.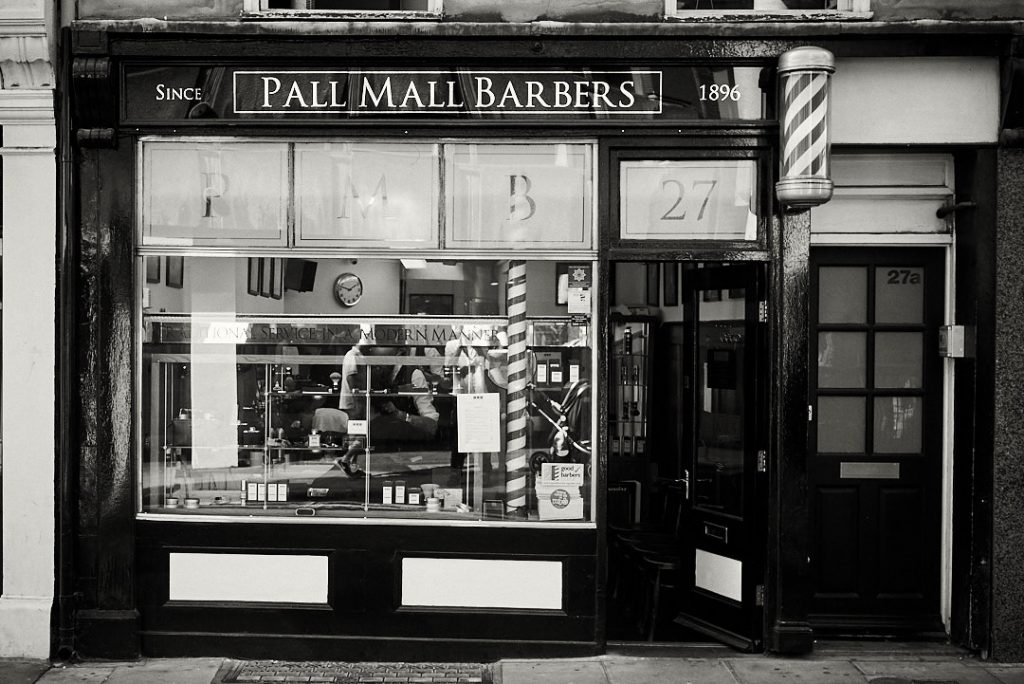 As a destination, Pall Mall and St James' have long held a reputation as the home of the best men's outfitters, barbers, perfumers, and gentlemen's clubs – frequented by distinguished dandies, politicians, and the upper classes. With such proximity to royal households, many of these businesses are long-standing Royal Warrant holders as suppliers to the royal family
Our History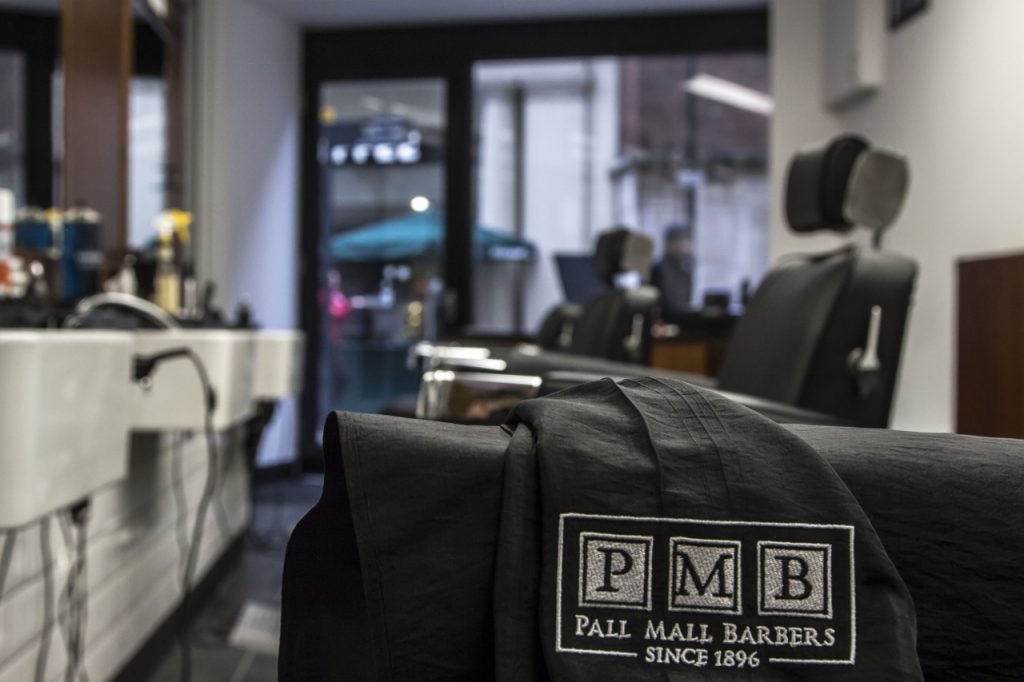 Since 1896, Pall Mall Barbers have been at the forefront of men's haircuts and male grooming and have set the agenda for style-conscious gentlemen for over 123 years in London. To this day, we are driven by our dedication to giving the highest quality experience for our clientele, for each of the 63,196 haircuts we delivered last year.
Our relentless dedication to deepening our knowledge of styling techniques and traditions across the globe has given birth to a world-class suite of products and services that combine cutting edge London styling with the very best global male grooming techniques. This focused approach has led to us becoming the largest and most awarded independent barbering business in London with over 52 haircutting seats and 23 award-winning products.
An Inspirational Tale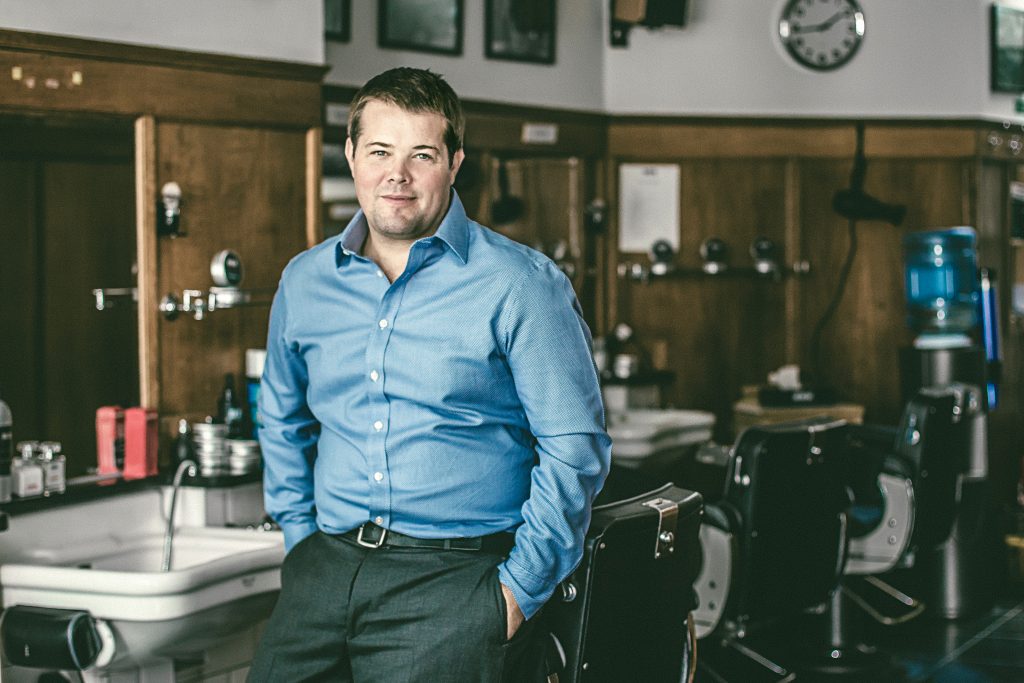 Our owner, Richard Marshall, started working in barbering at the age of 12, sweeping floors and making tea in a barbershop in his hometown. He dropped out of formal education at 15, unable to read or write at the time, and his father encouraged him to find a trade – so he took up barbering as a full-time job.
Richard took a qualification in barbering, winning his college competition two years running, as a student of the year and winning the South of England Championships consecutively – heading to the national finals. This award-winning mentality has driven Richard for his whole career.
By the age of 21, Richard had moved to London and started barbering in Mayfair, just off Savile Row, building a loyal clientele and following. At 28, in 2005, he bought the original Pall Mall Barbers store from the previous family owners – growing the business to 6 central London stores and the beginnings of our international expansion.
Commitment to excellence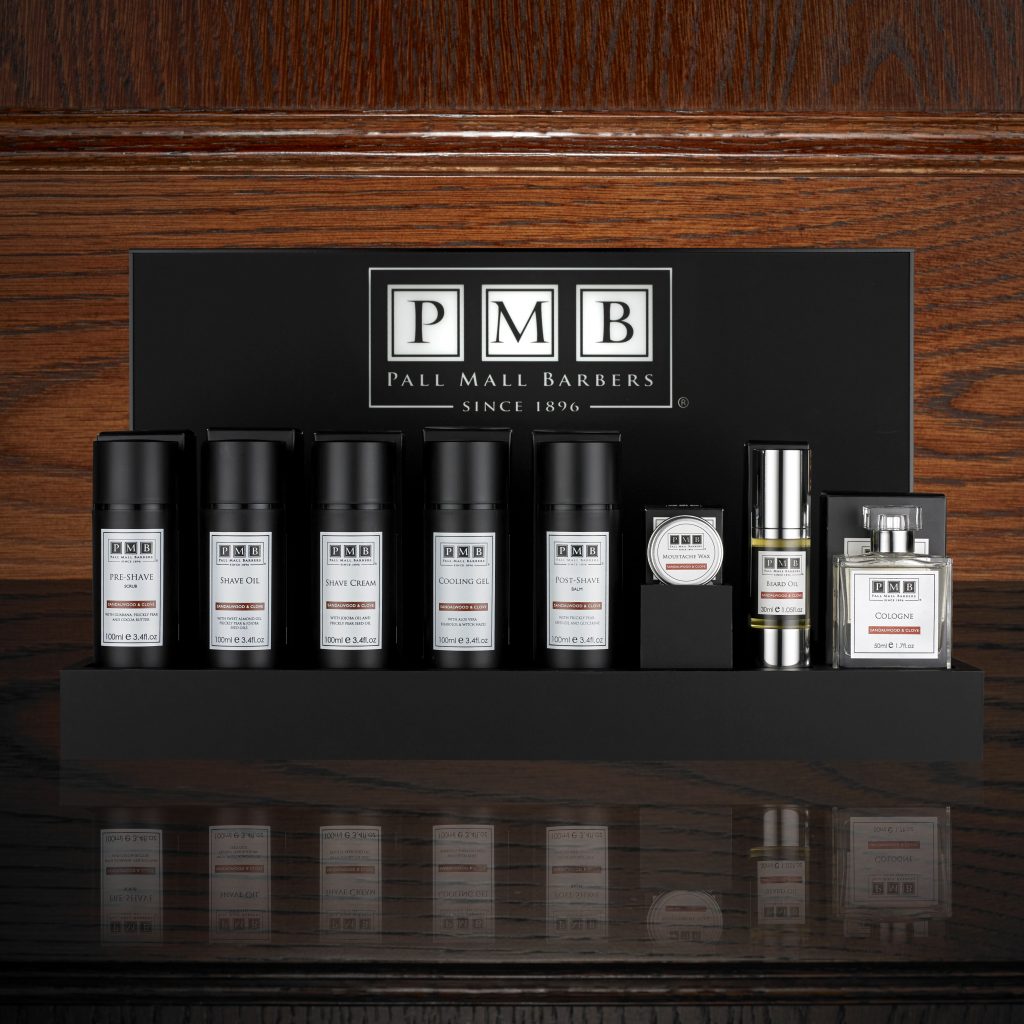 Pall Mall Barbers operates to exacting standards and has a robust and comprehensive approach to delivering services and developing products and staff to ensure that every grooming experience and product that we develop are of the highest quality. This focused approach has led to us becoming the most awarded independent and the best barbershops in Europe with 23 award-winning products and over 10 industry awards across our services and products.
Pall Mall Barbers Products For Men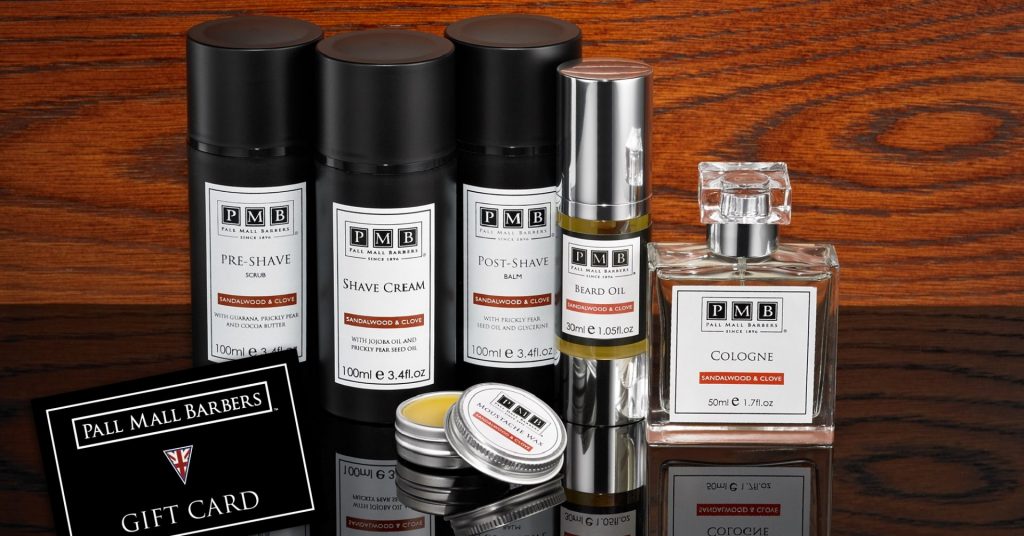 On top of that, we know how important it is to keep yourself looking groomed all year round. That is why we produced a vast range of luxury men grooming products inspired by our client's needs and lifestyles. It reveals a character with independence and determination for the city gentleman who chooses his destiny.
The product range is used by our barbers in-store and can be purchased. Therefore, you can recreate that unique haircut with ease. With a little friendly advice from one of our highly skilled team of barbers.
Hair Styling Products for Men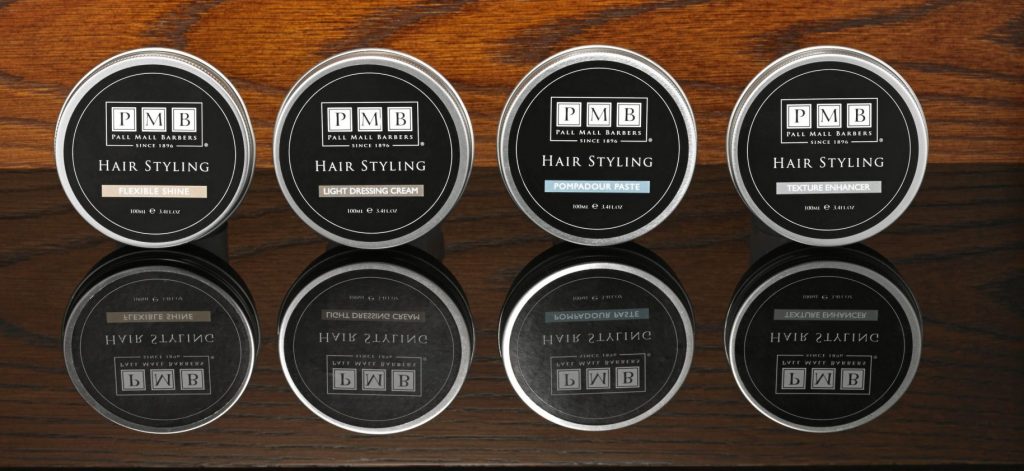 There are so many hair styling products for men on the market. How do you know which one to use?

The best way is to ask an expert like one of the barbers at our very own Pall Mall Barbers shops in Liverpool Street. With their collective experience of cutting and styling men's hair, they'll know exactly which hair styling product to use to get the look you want.
One thing we often find is that men like to stick to what they know. Whether that's the haircut, they've sported for years or the products they've been using. Have a chat with your barber next time you're in, and you'll be surprised to learn that you could get a better result or finish your hair with something other than the hairstyling product you've relied on for so long.
Range of Hairs Styling Products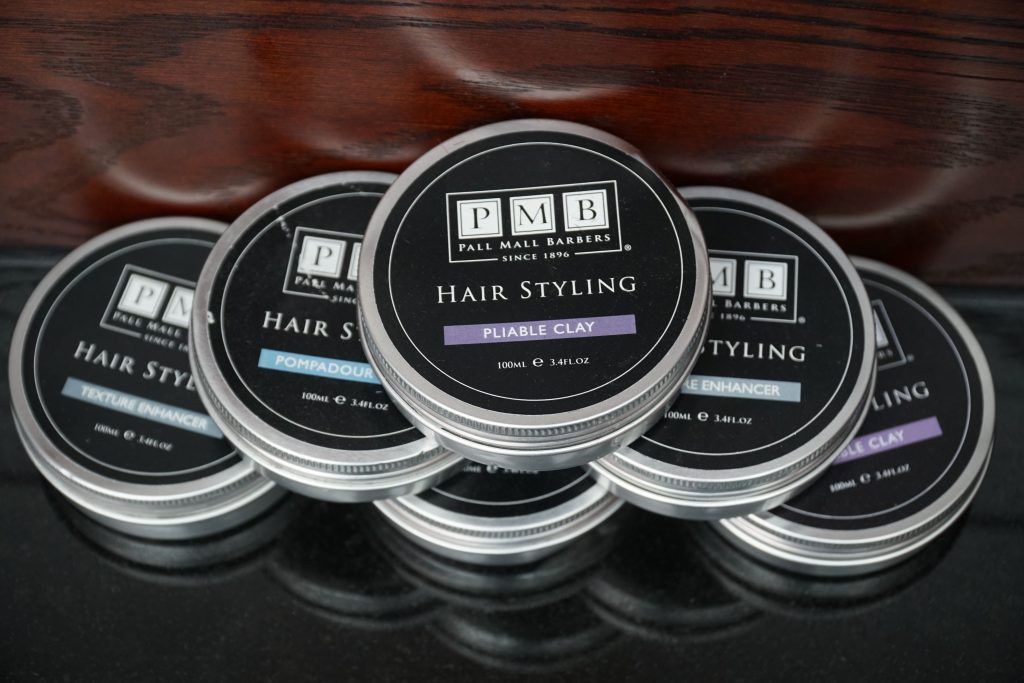 Our range of hair styling products for men has been developed using the finest ingredients that work and smell great over many years. And we've tried and tested them with the people that matter. Our customers, make sure that they do what they say on the tin.
Whether you want a smooth, slicked-back look, like that of those Mad Men Don Draper and Peter Campbell. Or maybe you prefer a more rugged, casual and messy style like Prince Harry likes to sport. Then we'll have just the right hair styling products for you.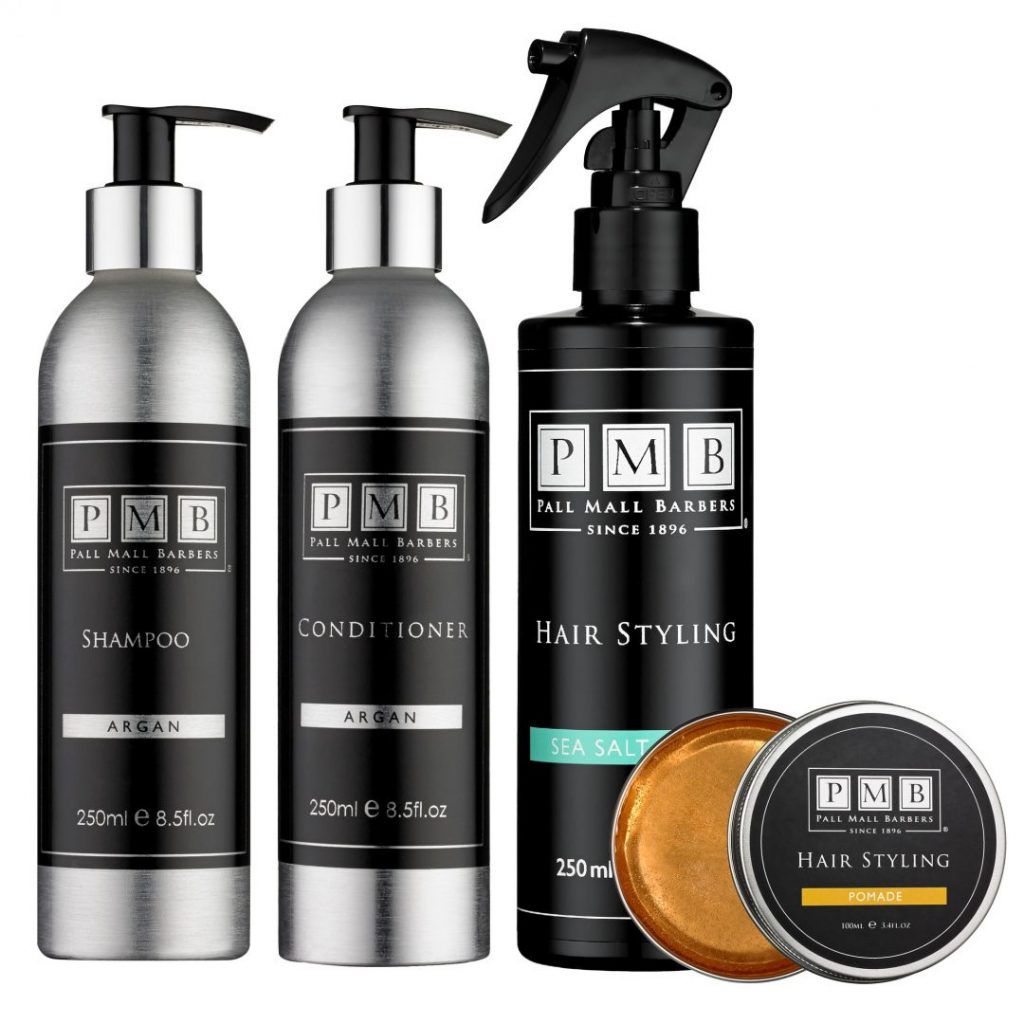 Your barber will advise you and show you how to use the product properly. We always suggest that you use a little bit first, warm it between your hands and then apply it. We've even created a load of videos to give you advice on using them if you can't call our barbershops. Why not head over to the Pall Mall Barbers YouTube Channel and have a look?
Check out the full range of hair styling products for men, watch a few of the videos and then go ahead and order them online too. What could be easier?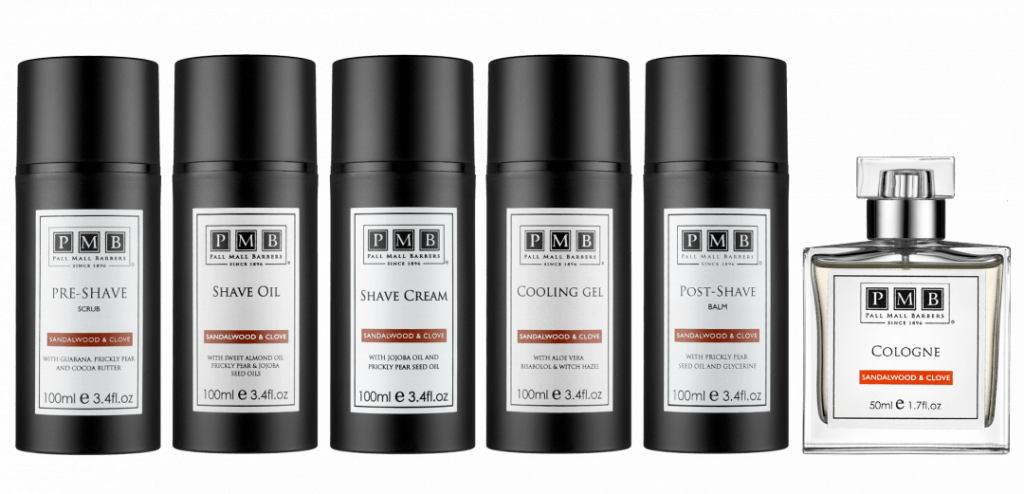 PALL MALL BARBERS LOCATIONS
---
45 Fitzroy St. Fitzrovia
London, W1T 6EB United Kingdom
+44 20 7387 8787
---
68 York Way Kings Cross
London, N1 9AG United Kingdom
+44 (0) 207 112 2372
---
23 Sheldon Square Paddington
London, W2 6EY United Kingdom
+44 (0) 207 112 2373
---
123 Houndsditch Bishopsgate
London, EC3A 7BU United Kingdom
+44 (0) 207 626 0123
---
27 Whitcomb St. Trafalgar Square
London, WC2H 7EP United Kingdom
+44 (0) 207 930 7787
---
11 Palmer Street Westminster
London, SW1H OAD United Kingdom
+44 (0) 203 267 0001
---
Intimissimi Uomo | First Floor
266 – 270 Regent St | Oxford Circus,
Soho, London W1B 3AH
+44 (0) 207930 2592
Barber | Barbers | Barbershop | Barber Shop | Best Barbers in London | Barber Shop in London | Barbers London | Barber Near Me | Barbers Near Me | Barbers of London | Barber | Mens Haircut | Barber Shop Near Me | Beard trim | Best Beard Trims | London Barbers | Best Barbers Near Me | Mens Haircut Near Me | Beard | Male Grooming | Barbers |  First Visit | Beard Trim near me | Best Barber in London | Mens Hairdresser London | Shavers for men | barber Londres | best barber in North London | Best Men's hairdressers London