Latest News
Best Short Haircuts for Men
Some men prefer to stick with short hair because it is low-maintenance, and others love it because of the typical masculine character it gives your appearance. Short hair is also the default option for a smart, prim, and professional look. But that doesn't mean you always have to settle with a minimally-styled haircut.There's a lot of room to explore different hairstyles for short hair. Whether you are hoping to go for a short haircut after a long time or want to give your already-short-hair a different look, this guide can help you with it. We at Pall Mall Barbers always focus on meeting our clients' expectations to the best level and believe that any length of hair has room for creativity. Short hair gives you more opportunities to go for a sharp haircut with textures to enhance the definition of hair. So read our guide on the best short haircuts to find a suitable choice for you. We have also provided a range of hair styling products you can use to give your short hair more attention – in a good way!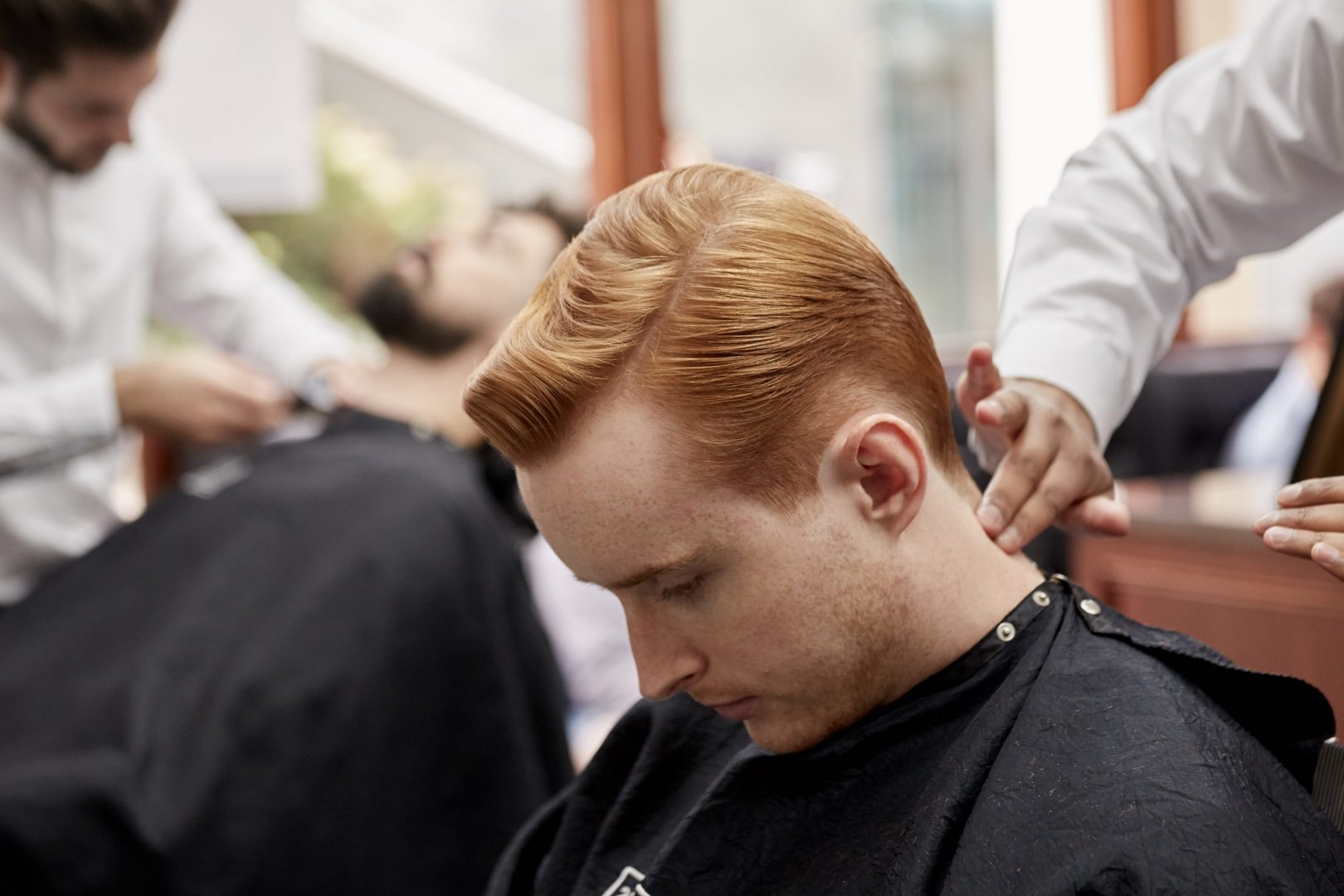 1. Buzz Cut
If you are going for a plain and short look, then the classic buzz cut is the one for you. It's one of the haircuts that never went out of fashion, and best of all, requires very little maintenance. A buzz cut is suitable for all hair types and face shapes. With a buzz cut, the length of hair is even on all sides, and the hair is clipped very short. Although it is a name conventionally reserved for going really short, a buzz cut can also have many variations. You can pair the buzz cut with a high or mid-fade to add some character. So, it's best to get it done by an expert barber who would trim.
Introducing the Brand New Pall Mall Barbers App and Online Booking System! The best way to Book is via App! 

2. Pompadour
No list of best haircuts for men will be complete without the inclusion of the pompadour. Loved by many, the pompadour is a hairstyle that leaves the sides and back closely clipped while leaving more hair on top to be brushed back. The hair on top is usually styled to create a wavy look. The prominent feature of pompadours is the volume of hair on top. It makes your hair appear fuller even when it's short. Pompadour is also a very suitable hairstyle for square-shaped faces, as it makes your facial features look elongated. That being said, anyone can pull off a great pompadour with the right product in hand. If you wantviable look, you need to put in some effort into styling it regularly. The Pompadour Paste by Pall Mall Barbers is just what you need to keep your pompadour in shape. It offers a strong hold but is flexible enough to be reworked, if necessary.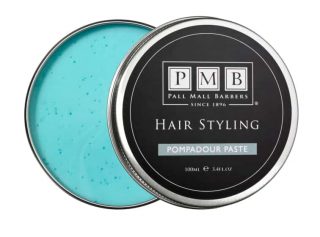 3. Short Comb-over
Comb-over is where a side of your hair is hard-parted and "combed-over" to the other side. You can style it in a neat or messy way with the use of great products. Although identified as a vintage hairstyle, comb-over has been redefined with many variations at present. The popular one is the comb-over haircut with a fade of your choice. It keeps your hair short as per your preference while retaining some volume and length at the same time. When styling your comb-over to attend parties, you can use Pall Mall Barbers Flexible Shine Paste to keep your hair intact while giving it a great shine. Alternatively, you can also use the Light Dressing Cream if you are looking for a hair styling product with an ultra-flexible texture. It helps you rework your hair at any time, and you can opt for a more natural look with it.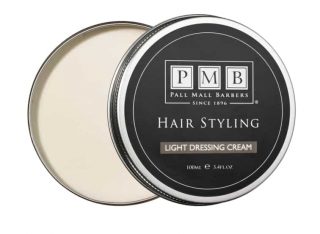 4. Crew Cut
The main advantage of a crew cut is that you can look sophisticated and stylish without having to put in an effort! Although similar to a buzz cut, a crew cut leaves more length at the top, along the hairline, and gradually descends, forming a faded look. The sides and the back are clipped very short, contrasting the slightly longer hair at the forehead. If you have thick hair, it's better to go for a medium-short length at the forehead. If you have thin hair, a longer length can make your crew cut appear voluminous. There are many hair styling products that you can use to make your crew cut look fabulous. If you want a matte-finish look, you should try the Pliable Clay by Pall Mall Barbers. Another great product is our Texture Enhancer that is specially designed for men with short hair. It makes your hair appear fuller and healthy.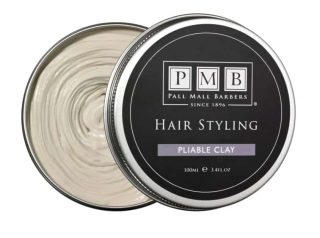 5. Bowl Cut
The bowl cut has made a comeback with an edgy and stylish upgrade at present. The conventional bowl-cut has a mid-forehead length around the head with a bald fade. But, bowl cuts are also paired with a mid, low, or taper fade nowadays. You can even go with an undercut for a trendier look. Depending on your face shape, you can also pair your bowl cut with a fringe and alter the traditional take on it! Looking to add a sleek touch to your bowl cut? Then, the Flexible Shine Paste by Pall Mall Barbers is the right product for you. It doesn't make your hair feel stiff and uncomfortable. With a flexible hold, it offers you the benefit of styling your hair in different ways.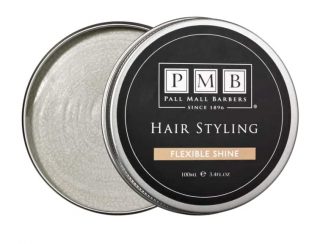 6. High and Tight
High and tight is a haircut favored by military men for its low-maintenance and clean look. It's also very popular as a super-masculine haircut that accentuates your facial features very well. Similar to a buzz cut and crew cut, high and tight features closely tapered sides. However, the back and top feature a slightly longer length with a no-fuss look. You can even go for a faded back and sides to elevate the look a bit. There are also plenty of other ways to change the classical high and tight look – so, make sure you consult the barber to determine the right haircut for you. As for styling, there's very little work here. You can even go without styling your high and tight style. But, with a little bit of Light Dressing Cream or Texture Enhancer, you can surely up your game a bit, especially if the hair at the top is quite lengthy.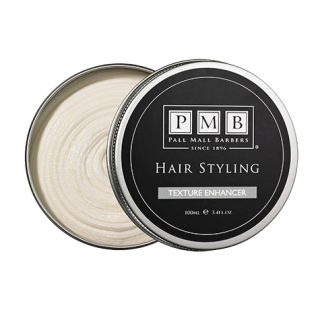 7. French Crop
Another famous haircut on the shorter end, a French crop, is defined by the contrasting hair length at the top (crop top) compared to the tight sides and back. It's very similar to the Caesar cut. The crop top can be short or long based on your preference and face shape, and it usually features a textured fringe. As for the sides and back, you can go for an undercut or fade. Fortunately, this is another hairstyle that requires less maintenance. Pall Mall Barbers Texture Enhancer is a fabulous product to style your French crop as it will highlight the voluminous top and contrast it with the faded back. If you have wavy hair, you can go for a messy style with the use of our Light Dressing Cream as well.

8. Textured Crop
The textured crop is another great option for short haircuts for men. The hair on top is cut in a way to form short layers, and the back and sides are tapered to achieve a fade. It suits almost all types of hair, and you can confidently attend any casual or formal rendezvous. It also makes your hair appear voluminous and full, so it's ideal for men with wispy hair. With a textured haircut, you also get the opportunity to style your hair in multiple different ways. All you need is the right products! You can opt for a messy, beach boy look with our amazing Sea Salt Spray if your textured crop isn't too short. Otherwise, take a dab of our Light Dressing Cream and run your fingers through your hair! You can also go for a neat and smart look with our Pomade.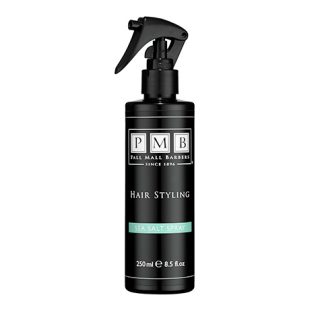 9. Slicked-back Undercut
If you want to revamp your look with a haircut that is both cool and professional, a slicked-back undercut is a great choice. The haircut features a long top and shorter sides and back. The desired length of these two sections to create a subtle or stark contrast is completely up to you. The hair on top is combed back, taming every hair strand to be in the same direction. This means you need a good product to tackle unruly and frizzy strands. The sides and the lower part of the back can be trimmed to achieve a fade. Our best product recommendation to sport a slicked-back undercut is Pomade because it offers a very sleek look to your hair. Best of all, it doesn't make your hair feel stiff and can be washed off easily. The Flexible Shine Paste by Pall Mall Barbers is also another similar product suitable to style slicked back undercuts.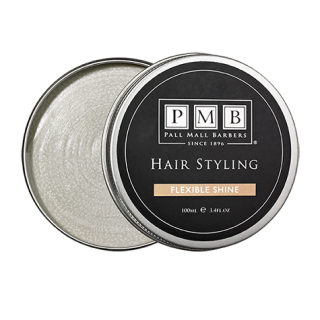 10. Quiff
A quiff, as you may know already, is very similar to the pompadour. But, unlike with pompadour hairstyles, the hair is combed forwards first before styling back into a wave. Also, the quiff is more focused on styling the forelock and making it more prominent. The sides and back are clipped short, leaving plenty of length on top. Quiff is very versatile as there are many ways to style it. You can have it straight, wavy, messy, or combed sideways, and these variations can alter the look significantly. It's important that you select a styling product with a strong to medium hold, so your quiff stays in place throughout the day. The Pompadour Paste is the best product to style a quiff to your liking. The Pliable Clay is another good option as its flexibility makes it easy to give your quiff the preferred shape and height. You can also use the Pomade if you need more shine.
11. Short Spiky Hair
Spiky hair is another timeless hairstyle that gives you a very trendy and retro look. You need to have a considerable length on top, but you can keep your sides and back very short. Some men like to create well-defined individual spikes for a striking appearance, while others opt for softer spikes to gain a natural look. Spikes work for many hair textures as it's easier to create the look using products like wax, gel, or pomade. You can use our Pliable Clay, Texture Enhancer, or Pomade to get the look easily.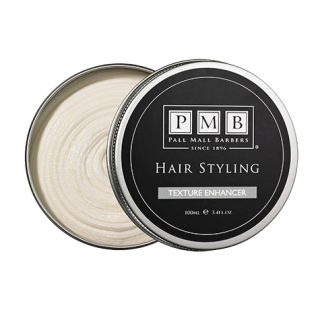 12. Fades
As there's plenty of fade options out there, it's only reasonable to identify them as a unique and aesthetic haircutting technique. You can ask your barber to pair a desired fading style with your favorite haircut, like the pompadour, quiff, or faux hawk. Otherwise, you can just ask for a fade haircut. It's super popular among men who settle for short haircuts! Primarily, there are three types of fades known as high, low, and mid fade defined based on where the fading begins. Then, there are also bald fade, shadow fade, temples fade, and drop fade, to choose from.
Pall Mall Barbers

We hope our guide on short haircuts for men helps in choosing a great haircut for you. Although this covers a list of all-time popular haircuts, there are many more options for you as well. If you aren't sure what kind of haircut will suit you, our advice is to consult an expert. At Pall Mall Barbers, we are obsessed with helping our customers with their hair and beard grooming routine. We can help you figure out the best haircut for your face shape based on your requirements and tips to maintain it. You can book an appointment with us and speak with one of our expert barbers. We also help gentlemen fashion their hair and step out in style. This is why we have a range of great hair styling products for all types of hair. So, don't forget to try them on your next visit!