Keep your beard in immaculate condition with our luxuriously lavish beard oil, naturally found in essentials oils. Formulated with three different oils, combined to leave your skin and beard hair in a flawless condition. Developed with sweet almond oil, jojoba oil and vitamin E oils, skin is both protected and moisturised, leaving your beard perfectly groomed and revitalised, with a soft and smooth finish. Scented with our London barbers classic masculine fragrance of sandalwood and clove, our beard oil leaves a subtle scent on skin, lasting all day long,  perfect for beard grooming.
Ingredients:
Sweet Almond Oil, Jojoba Oil, Vitamin E, Australian Sandalwood, Cypress, Clove Bud, Eugenol, Limonene, Linalool, Isoeugenol.
Main beard oil fragrance: Sandalwood, Clove with a base of Cypress.
Inspiration
We know how important it is to keep yourself looking groomed all year round. That is why we produced a vast range of luxury men grooming products, inspired by our client's needs and lifestyle. It reveals a character that asserts itself with independence and determination, for the city gentlemen who chooses his destiny. We stock our products in-store and online to help you keep your hair and beard looking fresh and healthy at all times, allowing you to maintain it yourself between visits to our shop. All our products are formulated with the highest-quality ingredients, made in the UK.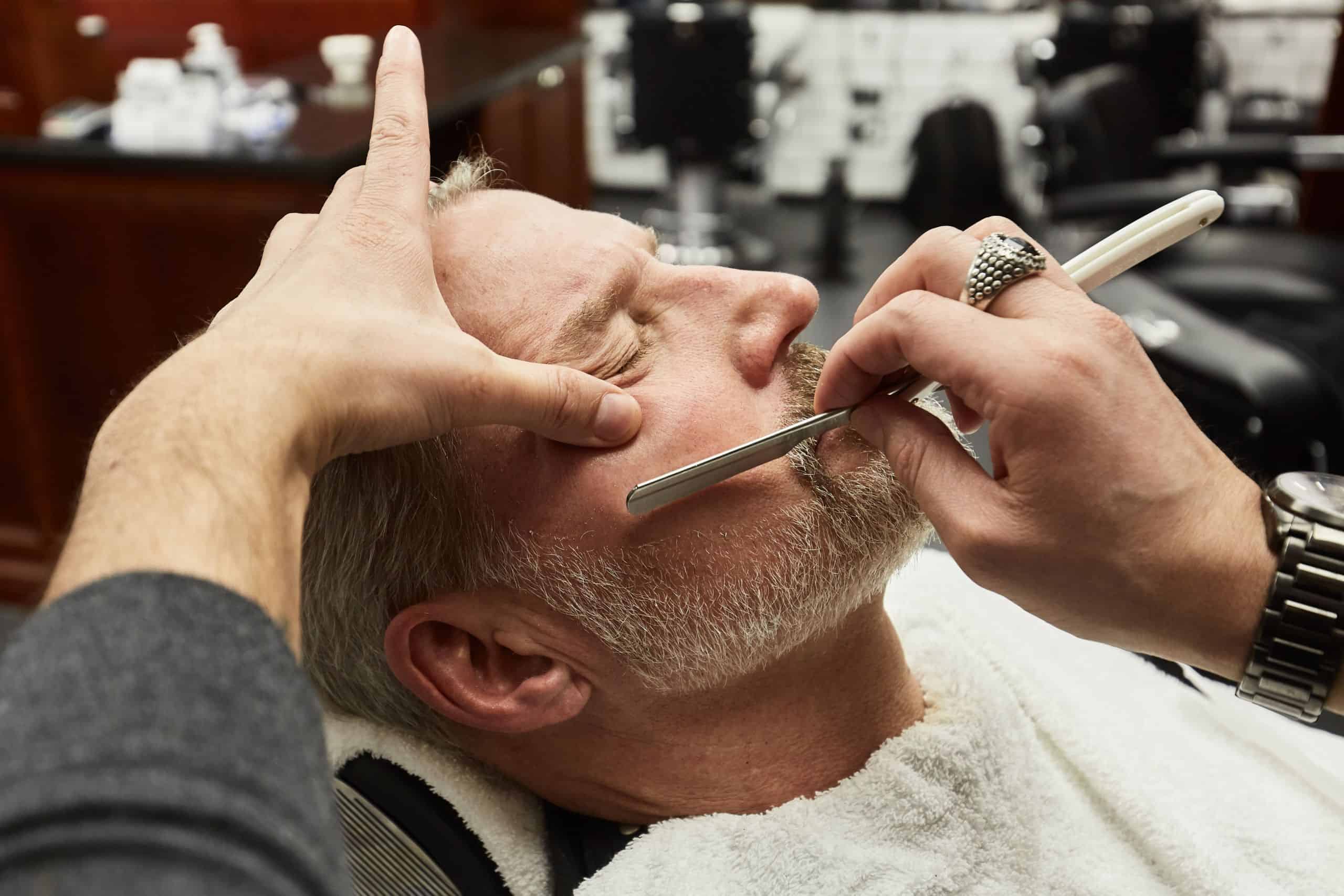 How long does it take Beard Oil to work?
To really enjoy the benefits of beard oil you should use it at least 2 times a day (morning and evening) for a minimum of 3 weeks, to get the most out of your beard oil.
What does Beard oil really do?
Beard oil, which is also called beard balm, moisturizes two things: facial hair and the skin underneath it.
Sandalwood & Clove Cologne for Men – beard grooming
Luxury classic signature Sandalwood & Clove Cologne for men that has been developed by our barbers themselves. Keep your beard in immaculate condition with our luxuriously lavish beard oil.